Eni Deploys OPT's PowerBuoy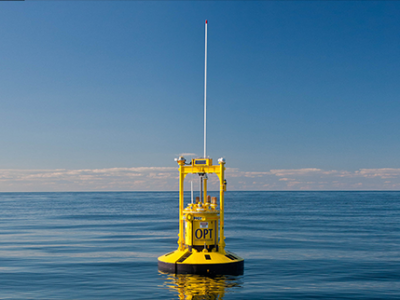 Ocean Power Technologies' PowerBuoy has been deployed in the Adriatic Sea to advance Eni's R&D MaREnergy project that aims to develop, deploy and demonstrate wave energy renewable technologies in oil and gas operations, the U.S.-based ocean energy solutions provider announced Wednesday.
The OPT PowerBuoy will be used in the Adriatic Sea to advance Eni's research and development of proprietary integrated subsea technology systems to allow future applications for remotely controlled field developments powered by wave energy, environmental monitoring and offshore asset inspection using autonomous underwater vehicles (AUVs). The PowerBuoy will be used to demonstrate subsea battery charging, which eventually may be used to provide a standalone charging station and communications platform that would enable the long-term remote operation of AUVs.
OPT's PB3 PowerBuoy is a persistent power and communication platform for remote offshore applications such as autonomous vehicle charging, meteorological and ocean data collection, subsea equipment powering, and well monitoring for offshore oil and gas operations. The device supports a suite of end user selectable mission critical payloads while extending their range of operation, lowering their operational costs, and enabling real-time data transfer and decision making, the manufacturer said.
The agreement between OPT and Eni provides for a minimum 24-month contract that includes an 18-month PB3 PowerBuoy lease and associated project management. OPT will also provide deployment support, remote data collection and monitoring.
At the conclusion of the initial 18-month lease, and upon meeting technical metrics, Eni will have the option to either extend the lease for an additional 18 months or purchase the PB3 PowerBuoy.