Cadeler Secures Loan to Fund Offshore Wind Vessel Construction & Upgrades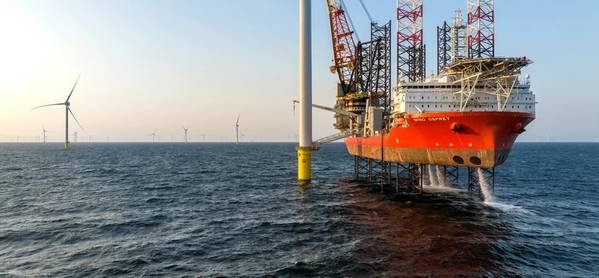 Danish offshore wind installation services company Cadeler said Monday it had entered into an unsecured green loan facility with HSBC.
The purpose of the loan facility is, among others, to fund Cadeler's construction of the X-class and F-class newbuild vessels and the upgrade of the existing O-class vessels with new cranes.
The financing includes a non-committed accordion option of up to EUR 50 million.
Cadeler entered into an unsecured green term loan facility in an aggregate amount of EUR 50 million (tenor of up to five years) with The Hongkong and Shanghai Banking Corporation Limited, Singapore branch ("HSBC").
Mikkel Gleerup, CEO of Cadeler, said: "With Cadeler's strategic position in the market, we are well placed to meet the increasing global demands and to execute the largest and most complex offshore wind installation projects.".
Christina Ma, head of Global Banking Asia Pacific, HSBC said: "This green loan showcases HSBC's ability to arrange tailored solutions for clients. We're pleased to partner with Cadeler as the Sole Mandated Lead Arranger, Green Loan Coordinator, and Facility Agent."
---