Tidal Energy Firm Orbital Wins Two CfDs in UK Renewables Auction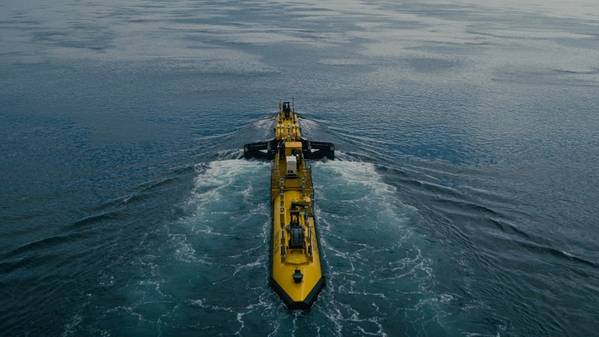 Tidal energy developer Orbital Marine Power Ltd has been awarded two Contracts for Difference (CfDs) for 7.2MW in the UK Allocation Round 5 (AR5) process.
"This builds on Orbital's success in the previous year's Allocation Round 4, where it secured contracts for 7.2MW of capacity. Orbital Marine Power said. The CfDs will allow Orbital to expand its development of projects in Orkney with the construction of 6 turbines now covered by the Contracts for Difference scheme," Orbital Marine Power said.
"Capable of delivering a total of 7.2MW of predictable clean energy to the grid, these additional turbines will be able to power to up to 9000 homes, supporting the UK's security of supply, energy transition and broader climate change objectives," the company said.
"This positive outcome also means Orbital can make a significant investment in the UK supply chain as it sets about establishing series production of its innovative technology. Orbital's ability to manufacture with an excess of 75% UK supply content shows the UK has significant capability and the expertise to create a supply chain that now has a clearer route to accelerating industrialization and scale through volume production," Orbital Marine Power added.
Andrew Scott, CEO of Orbital Marine Power, said: "This latest award creates more clarity for us and our supply chain about our immediate ambitions, allowing us to build on our progress to date. Securing these latest CfDs is another key step on a path that ends with clean predictable power being delivered to thousands of UK households and businesses, alongside building factories of the future and creating sustainable, green jobs at a ratio that hasn't been achieved in the renewable space before.
"We maintain our commitment to establishing a valuable supply chain within the UK. Maximizing the benefits and rewards from this endeavor will take leadership and long-term commitment from the UK Government."
---