Rotech Subsea Clears Sand Waves and Debris for Offshore Wind Farm in Taiwan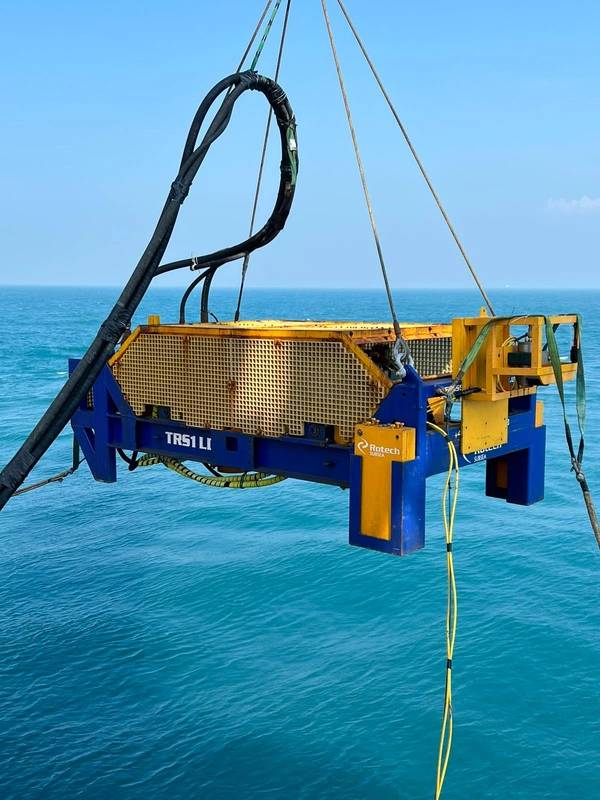 Subsea trenching and excavation specialist Rotech Subsea said Wednesday it had completed sand wave clearance and debris removal operations at a "key" offshore wind farm in Taiwan.
The contract - for an unnamed long-term client in the region - saw Rotech mobilize its TRS2 controlled flow excavation (CFE) and RSBG (Boulder Grab) spreads of equipment from its base in Aberdeen specifically for this scope of work.
Operating in water depths of 12m - 40m, the TRS2 tool carried out sand wave clearance ops along multiple cable routes, progressing at 2-5m/min.
Rotech's RSBG grab tool removed and relocated debris identified along the route. Working in loose sand conditions, the initial work scope saw the sand waves pre-swept to client specifications within the trenching assets working limits. Each trench was required to be between 12m - 15m wide with a maximum gradient of 15 degrees.
To achieve this, and keep an open trench, several passes were required with the TRS2 operated perpendicular to the cable route at varying heights of around 3m - 6m from MSBL to give a wide spread of flow.
Upon completion of the sand wave clearance and debris removal, extra cable burial trials using Rotech's TRS1 LD jet trencher were requested by the client, with a future project phase in mind.