Australia Opens Consultation on Illawarra Offshore Wind Zone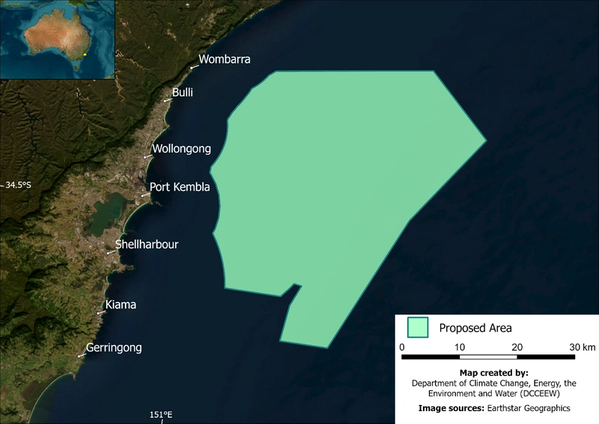 The Australian government has opened consultation on a new offshore wind zone off the Illawarra, a region on nation's east coast, south of Sydney.
The proposed offshore wind area is 1461 square kilometres with the potential to generate up to 4.2GW from offshore wind farms. This would be enough to power up to 3.4 million homes.
Just one turn of one offshore wind turbine provides as much energy as an average rooftop solar installation generates in a whole day, and it produces energy more consistently than onshore wind, said the government.
The Illawarra was identified for its strong offshore wind resource, major port infrastructure and role as an industrial and manufacturing hub.
The zone open for consultation would be at least 10km from shore, out to 30km at Kiama.
Minister for Climate Change and Energy, Chris Bowen, emphasised the transformative potential of this new energy industry: "Offshore wind is energy rich and jobs rich but despite having some of the best wind resources in the world, Australia doesn't currently have any offshore wind. This presents a huge economic opportunity for the regions that help power Australia – like the Illawarra, to continue to power our nation for generations to come."
In addition to the Illawarra, the Hunter and the Southern Ocean, the Government has previously announced the Bass Strait region off Northern Tasmania, and the Indian Ocean region off Perth/Bunbury as further regions earmarked for offshore wind zones.