Britain Boosts Latest Renewable Power Subsidy Round by 22 Million Pounds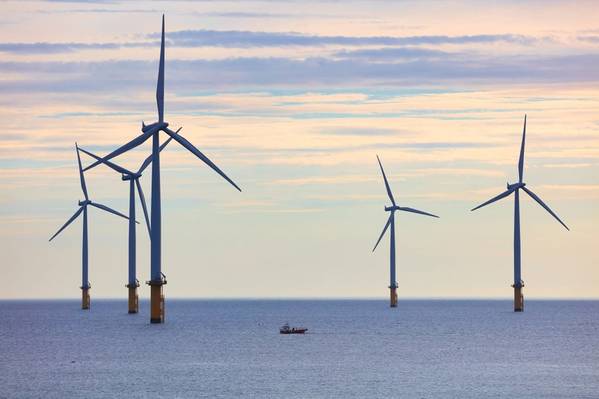 Britain has increased the amount available in its latest auction round to spur renewable power projects by 22 million pounds ($28 million) taking the total to 227 million pounds, the government said on Thursday.
The move comes after Britain's Energy Secretary Grant Shapps met with industry leaders on Wednesday to discuss investment in new energy projects to help boost the country's energy security and meet its net zero emissions by a 2050 climate goal.
"This funding boost is expected to send a powerful signal to the industry, increasing developer confidence in the sector every year and enhancing the UK's reputation as among the most attractive places to invest," the Department for Energy Security and Net Zero said in a statement.
Britain's contract-for-difference (CfD) scheme, which was launched in 2014, offers renewable power developers a guaranteed price for their electricity. The funding boost announced on Thursday is for its fifth CfD auction which is currently open for applicants.
Project developers had warned the latest funding available needed to increase to reflect higher costs.
Sweden's Vattenfall last month said it would halt development of its Norfolk Boreas offshore wind farm off the coast of Britain, as the CfD it was awarded in last year's fourth round auction is no longer enough for the project to be economic.
In the fifth round, the budget for established technologies such as solar and offshore wind will be increased to 190 million from 170 million pounds, with 37 million pounds for emerging technology such as floating offshore wind up from 35 million pounds, the department said.
($1 = 0.7876 pounds)
(Reuters - Reporting By Susanna Twidale)