Woodside Revises Sangomar Start Date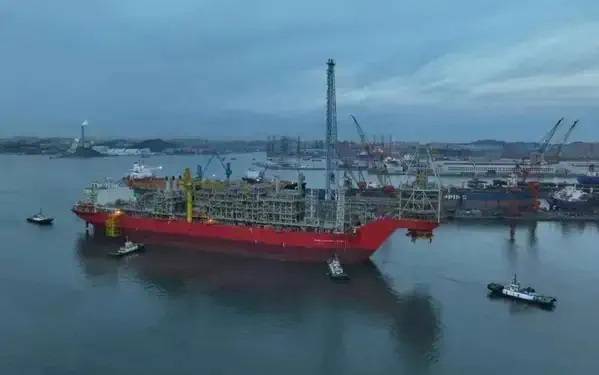 Woodside has performed a cost and schedule review of the Sangomar Field Development Phase 1 offshore Senegal following the identification of remedial work required on the floating production storage and offloading (FPSO) facility.
First oil is now targeted for mid-2024, and the total project cost is expected to be $4.9 - 5.2 billion, an increase of 7-13% from the previous cost estimate of $4.6 billion.
At 30 June 2023, the overall project was 88% complete. The subsea installation campaign was 76% complete, with the subsea work scope 95% complete. The development drilling program continues with 12 of 23 wells drilled and completed.
The Ocean BlackHawk drillship successfully completed its work scope in July and the remaining drilling activity will be completed by the Ocean BlackRhino. Well results to date have confirmed the quality of the resource.
Woodside CEO Meg O'Neill said the remedial work was unexpected and the project team's highest priority remains the safe completion of all activities. "We have taken the prudent decision to have the remedial work conducted while the FPSO remains at the shipyard in Singapore.
"This minimises the impact to the project schedule as it is safer, more efficient and more cost effective than undertaking the work offshore Senegal. This approach ensures we can achieve production startup in line with the adjusted schedule and ramp up operations as planned.
"The change in project schedule has no impact on Woodside's production guidance for 2023," she said.