Italian Cable Giant Ups Emission Reduction Targets for the Near Term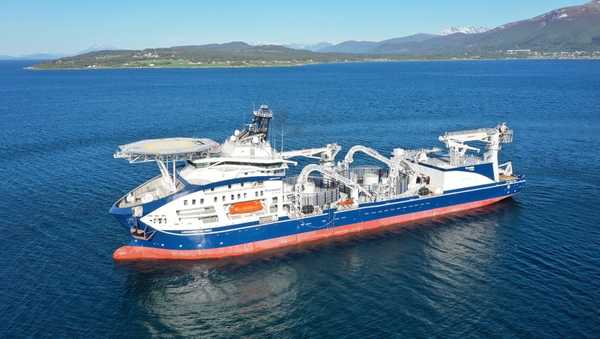 Italy's Prysmian has adopted a net zero carbon target by 2050 and slightly upped its emission reduction targets for the near term, the world's largest cable maker said on Wednesday.
Prysmian - which supplies cables for industries including high voltage power transmission, offshore wind farms and telecoms - said in a statement it was committed to reducing all greenhouse gas (GHG) emissions throughout the value chain by 2050.
As part of this plan, the company will cut so-called Scope 1 and 2 emissions by 90% by 2035, compared to 2019 levels, and reach end-user emission reduction, referred to as Scope 3, of at least 90% by 2050.

The remaining 10% of carbon emissions will be "offset", the company added.

In the shorter term, Prysmian upgraded its Scope 1 and Scope 2 GHG emission reduction target to 47% by 2030, versus a previous target of 46%, while for Scope 3 the new reduction goal was set to 28%, from 21% previously.

Carbon offset credits for companies are generated from projects such as planting trees or switching to less polluting fuels.

Green groups are sceptical of their use, fearing they paper over a lack of action to achieve actual emissions cuts, and question the environmental integrity of some projects.
Chief Operating Officer Massimo Battaini, who is set to become Prysmian's CEO next year, said the group was also encouraging its suppliers to provide materials with increasingly lower CO2 content.

"Our customers have really embraced sustainability. Most of them are ready to pay a little more to buy cables, which are premium cables, with a lower carbon footprint," he said.

(Reuters - Reporting by Giulio Piovaccari, editing by Alvise Armellini)