Icebreaker Botnica Lines Up Summer Work with Equinor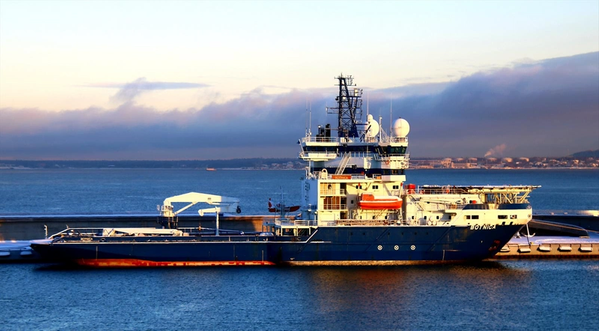 Tallinna Sadam subsidiary TS Shipping has signed an agreement securing summer work for its multifunctional icebreaker Botnica with Equinor in the U.K.
The 40-day charter agreement, which includes a 10-day extension option, will start from June 5 and will see Botnica provide auxiliary vessel services towards Equinor's operational offshore wind farms in the U.K., including transport and accommodation of the maintenance team as well as providing motion-compensated walk-to-work gangway and crane operations.
Under a 10-year agreement with the Estonian Transport Administration, Botnica provides icebreaking services in Estonian coastal waters from December 20 to April 20. And from 2018, Botnica has been deployed each year under an agreement with Baffinland Iron Mines Corporation to assist Panamax-type cargo vessels in Arctic waters of northern Canada for exporting iron ore from the Milne Inlet port to the ocean in the summer period.
"Cooperation with Equinor is an important step for TS Shipping, as Botnica gains experience as a service vessel for offshore wind farms, which is also one of the strategic directions of the Tallinna Sadama group in the future," the company said. "The additional charter agreement with Equinor helps to ensure a summer work revenue base comparable to previous years."