Aker BP Makes Oil Discovery in North Sea, Offshore Norway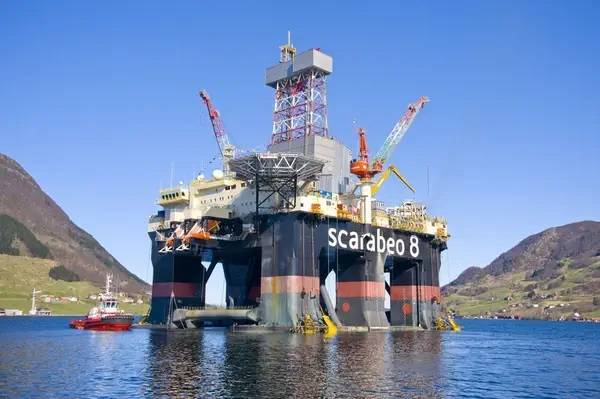 Norwegian oil company Aker BP has discovered oil in the North Sea offshore Norway, the Norwegian Petroleum Directorate said Thursday.
Aker BP used the Scarabeo 8 semi-submersible drilling rig to drill the wildcat well 25/4-15.
According to the Norwegian Petroleum Directorate, the discovery size is between 0.5 and 0.8 million standard cubic meters (Sm3) of recoverable oil.
The well was drilled about 5 kilometers west of the Vilje field in the North Sea, and 215 kilometers west of Stavanger. It was drilled to a vertical depth of 2375 meters below sea level and was terminated in the Heimdal Formation in the Palaeocene.
The water depth is 119 meters. The well has now been permanently plugged and abandoned.
The licensees will assess the discovery alongside other discoveries in the vicinity with a view towards possible development.
The Scarabeo 8 rig is now moving on to drill wildcat well 25/2-24 S in production licence 873, where Aker BP ASA is the operator.