AssoJet III Mk2: Asso.subsea Unveils its Most Advanced Jetting ROV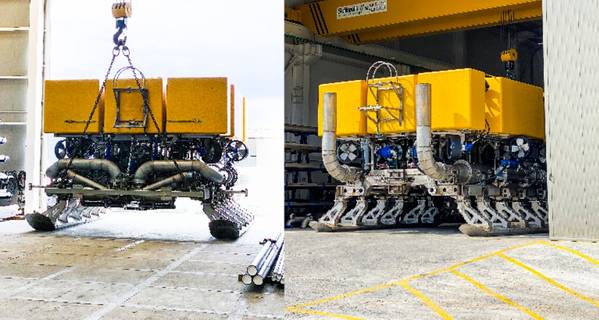 Offshore installation services firm Asso.subsea on Thursday announced the development of a newly built jetting vehicle for cohesionless soil: AssoJet III Mk2.
"The AssoJet III Mk2 is the most advanced of the ASSO's jetting ROVs, based on full in-house design which incorporates the vast Asso Group experience in jetting operations," Asso.subsea said.
Equipped with more than 1.5 MW of available power, the vehicle is capable of burying up to 3.2m depth and it can deploy an independent eductor system for cleaning operations in addition to backfilling swords. Moreover, the company said the AssoJet III Mk2 could operate with skids or tracks, allowing for low ground pressure and high maneuverability.
Angelos Tziotakis, Technical Director of Asso Group comments: "This further investment confirms once again ASSO's strong commitment towards innovation in the growing subsea market. The AssoJetIII Mk2 is the combination of decades of experience of Asso.subsea in jetting operations and the latest technological developments in the robotics and marine industry."