Liebherr Rostock Ships Its First Offshore Cranes for Azeri Gas Project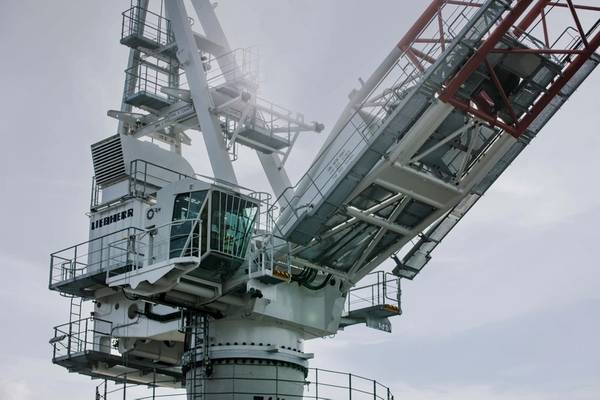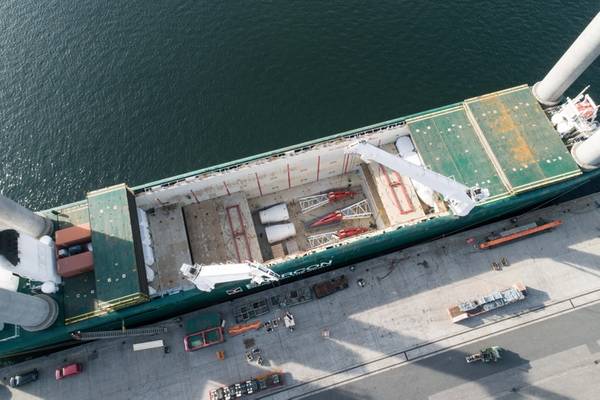 Liebherr-MCCtec Rostock recently shipped four new offshore cranes to the Umid Babek Operating Company (UBOC) for the Umid-2 gas project in Azerbaijan.
The delivery of the Board Offshore Crane (BOS) series units marks Liebherr Rostock's first offshore crane shipment to Azerbaijan.
The order includes two BOS 2600 with a maximum lifting capacity of 45 tonnes as well as two BOS 4200, which can lift 50 tonnes.
Both cranes, the BOS 2600 and the BOS 4200, have a lattice boom with a maximum outreach of 48 meters on the main hoist and 53 meters on the auxiliary hoist.
They are electro-hydraulically driven and equipped with Liebherr Litronic, a control system for precise crane operation.
The four cranes were shipped end of 2022 by the cargo ship "E-ship 1," which is equipped with two Liebherr ship cranes and four Flettner rotor sails. Liebherr secured the order for the four cranes back in August 2020.
The company said at the time that that was Liebherr's first direct sale of offshore cranes in Azerbaijan and that the cranes would be installed on two offshore platforms in the Caspian Sea. The crane design is certified by the American Bureau of Shipping (ABS)