Japan's Marubeni Starts Commercial Ops at Akita Offshore Wind Farm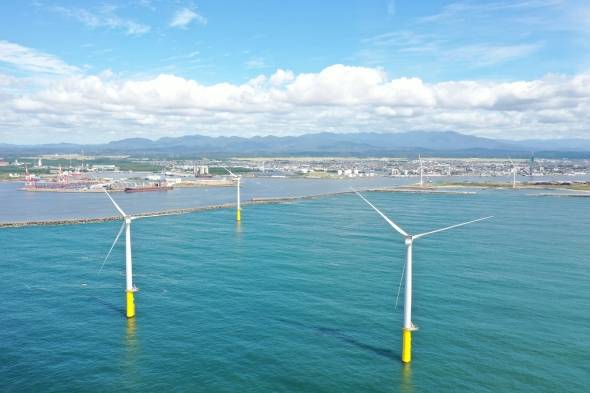 Japanese trading firm Marubeni Corp started commercial operation based on the feed-in tariff program for renewable energy at Akita Port offshore wind farm on Tuesday, it said in a statement.
Japan's offshore wind power market, part of the country's goal to be carbon neutral by 2050, is set to grow as the government eyes installing
up to 10 GWof offshore wind capacity by 2030, and up to 45 GW by 2040.
Marubeni's $768 million project of two wind farms with 140 MW capacity at Akita Port and Noshiro Port in northern Akita prefecture is Japan's first large-scale commercial offshore wind power project.
With its Noshiro Port offshore wind farm operating since late December last year, the launch of the Akita Port farm brings the project to the
full-scale operation, Marubeni said.
Power from the two wind farms will be sold to Tohoku Electric Power for 20 years under a power purchase agreement based on the feed-in tariff program.
Marubeni's 12 partners include Obayashi Corp, Tohoku Sustainable & Renewable Energy Co, Cosmo Eco Power Co, Kansai Electric Power Co and Chubu Electric Power Co.
(Reuters reporting by Katya Golubkova, Editing by Louise Heavens)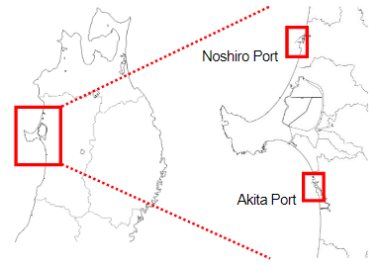 ©Marubeni Corp