i3 Plots 2020 Drilling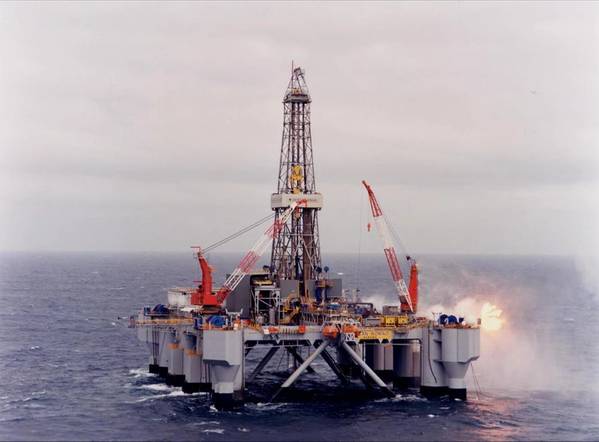 Following i3 Energy's 2019 drilling campaign at Serenity and Liberator, the company announced Thursday it is now preparing for a mid-2020 appraisal program to delineate the fields believed to contain more than 600 million barrels P50 STOIIP.
Well and fluid data from the Serenity 13/23c-10 discovery well encountered sweet, 31.5° API crude in 11 feet of upper Captain oil-bearing sands. The measured oil column on structure, observed through pressure data, was 604 feet true vertical depth (TVD). If the Serenity and neighboring Tain oil field are in communication as i3 expects, then this infers an oil column height of 1124 feet TVD. On the basis of information recovered from the discovery well, i3 retains its pre-drill estimate of 197 million barrels P50 STOIIP for Serenity. The company said it expects the thickness of the upper Captain sands package to increase, potentially substantially, moving westward along structure, based upon a measured sand thickness of 115 feet true vertical thickness (TVT) immediately west of the Serenity accumulation in the 13/23a-7A well. The 13/23c-10 well has confirmed the strong commercial potential of the Serenity area, and reservoir model simulations demonstrate potential recovery factors above 60%.
Though Liberator wells 13/23c-9 and 13/23c-11 did not meet i3's expectations, the latter confirmed a migration path for hydrocarbons to move westward towards the "Minos High" where the upper Captain sands package is estimated to have a thickness of circa 200 ft TVT above the oil-water contact. Post-drill mapping of the entire Liberator structure still shows potential in-place resources above 400 million barrels.
With the successful Serenity discovery and remaining potential at Liberator, the company has begun planning a mid-2020, multi-well appraisal program and is simultaneously conducting a farm-down process of its licences to potentially fund the 2020 drilling campaign. The company will continue working with its senior lenders on a development facility for its assets. Future drilling remains subject to funding and i3 will update the market on these endeavors in due course as material progress is made.
Majid Shafiq, CEO of i3 Energy commented, "The discovery of the Serenity oil field was a transformational event in i3's history. We are very excited about the further drilling operations we expect to conduct in 2020 and see this as the lowest risk path to unlocking substantial shareholder value. We believe our acreage, together with the data retrieved from our 2019 drilling campaign, will be very attractive to potential farminees looking to add material barrels and near-term production to their portfolios."