Exploration and production (E&P) companies are expected to enter 2020 with measured optimism for offshore exploration prospects, after 2019 delivered a moderate increase in exploration drilling and not-so-moderate rise in licensing activity.
Rising from the ashes
When the oil price began its nosedive in 2014, offshore exploration activity spiked in parallel, falling nearly 40% before bottoming out in 2016-2017, said Rohit Patel, a senior analyst at Rystad Energy. In unison, offshore exploration expenditure dropped by almost 60% from 2014 to 2017 mainly due to lower cashflows, the growth of US shale and reduction in offshore acreage awarded, Patel said. "This also resulted in a drop in conventional discovered resources, and the reserves replacement of E&P companies fell below 20%."
But then came 2018, "the year of transition", which brought the first uptick in global offshore exploration well count since the start of the downturn, leading to expectations that 2019 would deliver "a much-needed resurgence" in offshore exploration, Patel said.
For the most part, 2019 has delivered. As of November, Patel pointed to an 8-10% increase in the number of offshore exploration wells drilled compared to 2018. "In line with this, global discoveries of conventional oil and gas have also shown a promising growth in 2019 with the total offshore discovered resources YTD reaching almost 8.5 billion boe (vs 2018 total volumes of 7.5 billion boe)."
"Gas discoveries have edged out oil discoveries in 2019 with gas to liquids ratio of 65:35 in YTD offshore discovered volumes. Excluding Americas, gas discoveries dominated oil discoveries in all other regions. The trend is estimated to continue in 2020 with growing demand for gas across geographies, led by Asia and Middle East."
Overall, Patel anticipates offshore exploration activity will continue its upward trajectory in the year ahead. "We can expect to see a moderate rise of 4-7% in 2020 compared to 2019," he said.
Licensing activity, too, has been on the rise. "2019 witnessed high levels of licensing activity compared to last several years, driven by stability in oil prices and more attractive of fiscal terms offered by countries in a bid to improve on domestic exploration investments. Subsequently, offshore acreages awarded YTD are up more than 25% compared to 2018, which is encouraging as the commitments and work programs associated with these awards are expected to drive investments in offshore exploration in near term."
"Growth in licensing activity seen in 2019 is expected in continue in 2020," Patel said. "2020 will continue to witness momentum in licensing activities with more than 50 licensing rounds to be conducted across the globe."
Patel said Africa will see the highest increase in licensing activity, with several smaller countries in Southeast Asia (Myanmar, Thailand, Timor-Leste and Bangladesh) and the Americas (Guyana, Barbados and Panama) also active in licensing arena in 2020.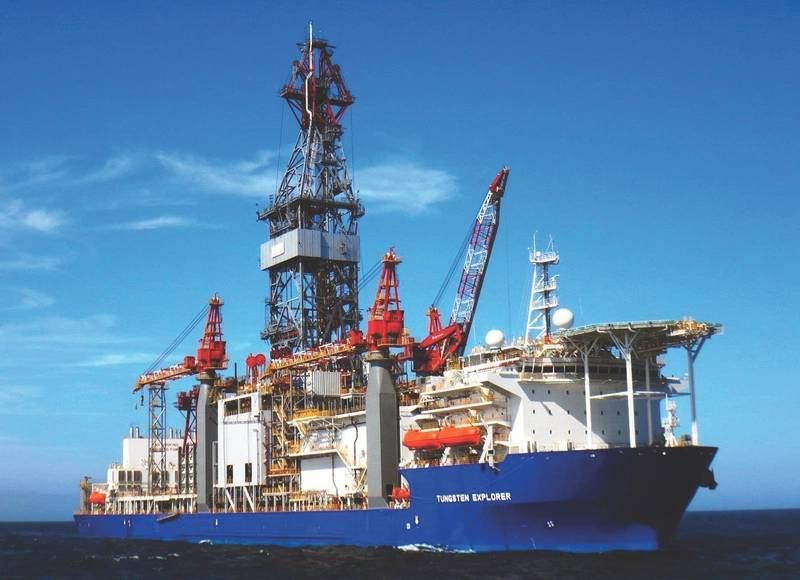 Total will drill its first exploration well off Lebanon. The partners will use Vantage Drilling's Tungsten Explorer to drill the well in Block 4. (Photo: Vantage Drilling)
Disappointments and opportunities
"After many years, operators in Northwest Europe, Africa and Asia Pacific were seen exploring actively in frontier regions in 2019. The continued benefits of higher cashflows, efficiency gains and cost reductions are expected to encourage operators to run high risk frontier exploration campaigns in 2020," Patel said.
That's not to say there haven't been letdowns. "2019 has continued the theme of peaks and troughs," said Gregory Brown, Associate Director - Offshore at Maritime Strategies International Ltd. "While there has been some particularly encouraging greenfield discoveries such as Yakaar-2 off Senegal and ExxonMobil's continued success off Guyana, activity in other frontier regions such as the Barents Sea has disappointed."
Looking ahead to 2020, Brown said the number of contracted rigs suggests "activity will increase, but the magnitude may disappoint some of the more bullish outlooks. While activity in South America should be robust – Mexico, Brazil and Guyana in particular – markets such as Norway could disappoint."
"Equinor will drill between 20-30 wells off Norway in 2020 – a steep fall from approximately 40 prospects drilled in 2019," Brown noted. Equinor will focus on the western part of the frontier market in 2020 as the Norwegian energy company and others exploring in the region will hope to discover recoverable reserves to support estimates that more than half of Norway's yet-to-be-discovered reserves lie in the region, Brown said.
Globally, Brown predicts near-field exploration rather than frontier work will provide better returns. "Near-field exploration has been a particular standout in mature markets. The range of independents working in mid-deepwater in the US Gulf have had a series of successes that should support the brownfield tieback market for some time."
"We look at West Africa as a tieback market – particularly Angola and Ghana – and will watch Eni's activity at the East and West Hubs closely," Brown said.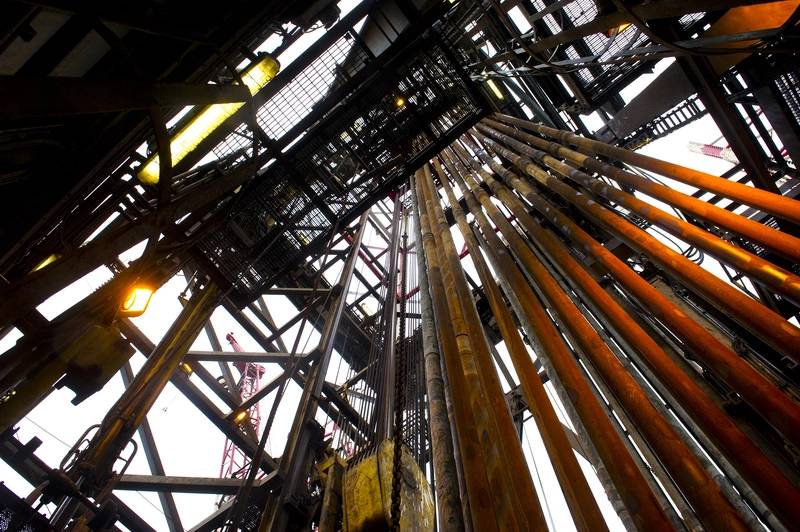 Equinor is expected to drill between 20-30 wells off Norway in 2020 (Photo: Ole Jørgen Bratland, Equinor)
Hotspots
Both analysts agree that South America, Africa and Australia will be key regions for exploration growth in the year ahead.
When asked where the hotspots for 2020 exploration might be, Brown said, "Brazil is the obvious answer", noting that an increasingly diverse operator mix – including Equinor and Shell among those joining Petrobras in exploring the deepwater pre-salt – will be key to success in the region.
"Brazil is on the verge of a revival in exploration activity in 2020, thanks in particular to the high interest shown by major oil and gas companies in the pre-salt province beneath the deep waters of the Santos and Campos basins," said Patel, who also counts the South American country among 2020 hotspots. "International players have picked up acreages in Brazil's offshore licensing rounds during last two years by paying huge signature bonuses – totaling in billions. It can be inferred that big players seem to be quite optimistic on the prospectivity in the region. The commitments from the recent licensing rounds are expected to trigger a surge in exploration drilling in the region with numerous high impact wells already on cards."
Elsewhere in South America, "Tullow's success with the Jethro and Joe probes, despite containing relatively heavy oil, should eventually open up a second play off Guyana," Brown said. The independent operator will drill three exploration wells off Guyana as it looks to de-risk the discoveries in the Orinduik block.
Mexico is another hotspot, Patel said. "Mexico is expected to see an eventful 2020 as international companies have lined up to fulfill the pending well commitments on the offshore acreages that they acquired in rounds 1 and 2.
"Around 20 offshore exploration wells will be completed in 2019 and we expect the 2020 well count to be in a similar range. The results of 2019 wells, particularly those in the less explored deepwater areas, will be watched closely by the industry and they will play a large role in shaping industry's perception of Mexico's deepwater exploration potential and will determine the growth in activity in near term," Patel said.
Brown noted, "Shell's first deepwater well of Mexico spuds in early December, and is due to complete in February. Chibu-1EXP will be drilled in more than 2,700 meters of water and is the first of 13 that Shell has committed to drill in the Campeche Basin."
In South Africa, Total will drill another exploration well in the 11B/12B block in the first quarter after opening up a new play with the approximately 1 billion barrel Brulpadda prospect in the Outenqiua basin this year, Brown said.
"Meanwhile, perhaps less discussed, is activity off Southern Australia. Cooper Energy's Annie-A discovery in shallow waters was the first in the basin for 11 years," Brown said.
Patel said, "Australia is witnessing a comeback in offshore exploration in 2019 and 2020. After [Santos'] recent Dorado discovery and the subsequent successful appraisal drilling, there has been some optimism amongst explorers focusing on the Australian waters. The North West shelf area, where the Dorado discovery was made in 2018, is going to drive the growth in exploration in 2020. Also, around three high impact wells are expected to be drilled offshore North West Australia in 2020.
"Additionally, South and West Africa, Mediterranean and Caribbean waters are also expected to witness increase in exploration drilling and licensing activities in 2020. These three regions also hold number of high-impact wells expected to spud in 2020," Patel said.
Rystad, set to publish its 2020 high-impact wells report in January, has shared five of its around top-30 wells to watch for 2020. The highlighted wells, which hold potential to yield significant value for the operators if successful, fall into either of the two high impact categories:
Focus for company: These wells are highly talked about in the industry and also strategically important for the company and the region.
Large prospective resource: These are wells targeting prospects for which the operator reported pre-drill estimate is quite significant. A success at this well can result in a massive discovery.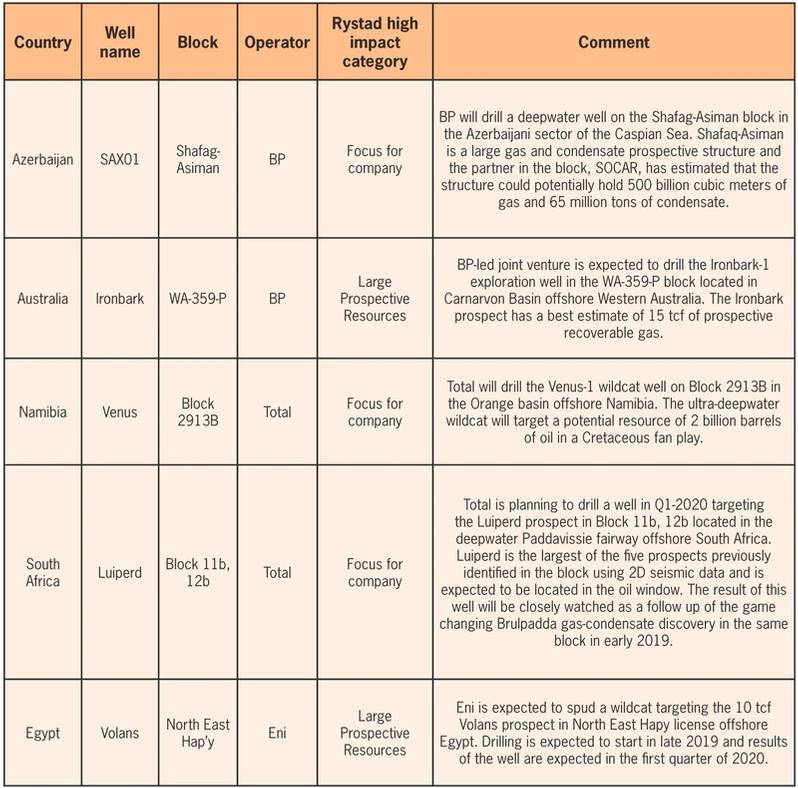 (Source: Rystad Energy)