PSA Probes Statfjord Leak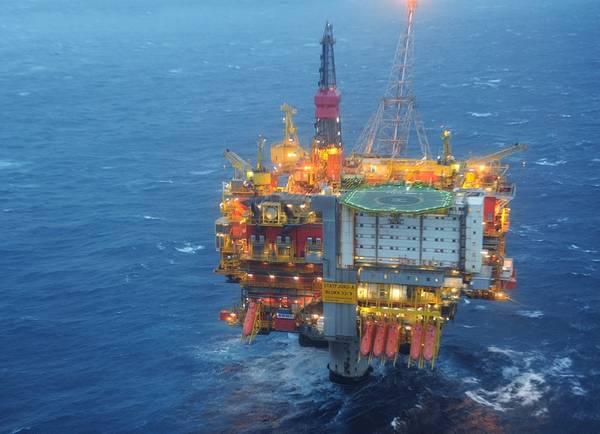 Norway's Petroleum Safety Authority Norway (PSA) said it has launched an investigation into an oil leak from the Equinor-operated Statfjord A facility on November 26, 2019.
This discharge was detected by the observation of oil on the sea surface alongside the North Sea platform.
Preliminary information indicates that the leak came from one of the cells in Statfjord A's concrete gravity base structure.
The discharge was quickly halted. According to Equinor, the volume released is estimated at 40-80 cubic meters of oil.
Statfjord is a field in the Tampen area in the northern part of the North Sea, on the border between the Norwegian and UK sectors. The Norwegian share of the field is 85.47 per cent. The water depth in the area is 150 meters. Statfjord was discovered in 1974, and the plan for development and operation (PDO) was approved in 1976.
The field has been developed with three fully integrated concrete facilities: Statfjord A, Statfjord B and Statfjord C. Statfjord A, centrally located on the field, came on stream in 1979. Statfjord B, in the southern part of the field, in 1982, and Statfjord C, in the northern part, in 1985.