Decommissioning activity in the UK North Sea in 2019 has seen a significant ramp up, with 23 projects approved in the basin so far this year, and another eight likely to come.
But, while costs continue to fall, more still needs to be done to reduce spending, the outgoing Operations Director at the Oil & Gas Authority, the UK's regulator, told Offshore Decommissioning Conference in St Andrews, Scotland, today.
Gunther Newcombe said that offshore oil and gas decommissioning has come a long way since being a case of "just switch the light off and not worrying about planning". But, he also voiced his personal frustration that operators were still not doing enough to know the state of their wells, with an industry well surveillance rate of just 2%.
"Please understand your wells," he appealed. "If you don't know what's down these wells, guess what, it can bite you." He also said operators should use the knowledge of the crews and people that have been using facilities and to look to the science around understanding the impact of manmade structures on marine life.
Pauline Innes, Director, Decommissioning, at the Offshore Petroleum Regulator for Environment and Decommissioning (OPRED), outlined the increase in decommissioning approvals this year, with 23 already, compared with nine last year (2018), eight in 2017 and five in 2016.
While the 23 projects approved this year are not all large topsides or field-wide projects, they are an indication of increasing activity, Innes said. "2019 also stands out as a year we are having serious discussions around opportunities to utilize infrastructure for a wide range of alternative uses," she added, such as aquaculture, accommodation for offshore wind farm construction staff, or CCS.
The increase in activity comes as the industry is now nearly half way to meeting a 35% cost reduction target for decommissioning by 35% by 2035. This year's estimate – for the total UK Continental Shelf decommissioning - is now £49 billion, down 17% from the £59.7 billion estimate in 2017).
One of the largest cost reductions has been in well plugging and abandonment (P&A), dropping by 18%, says Newcombe. The activity now accounts for 45% of the total bill, according to industry membership group Oil & Gas UK's Decommissioning Insight Report 2019, compared to 49% estimated last year.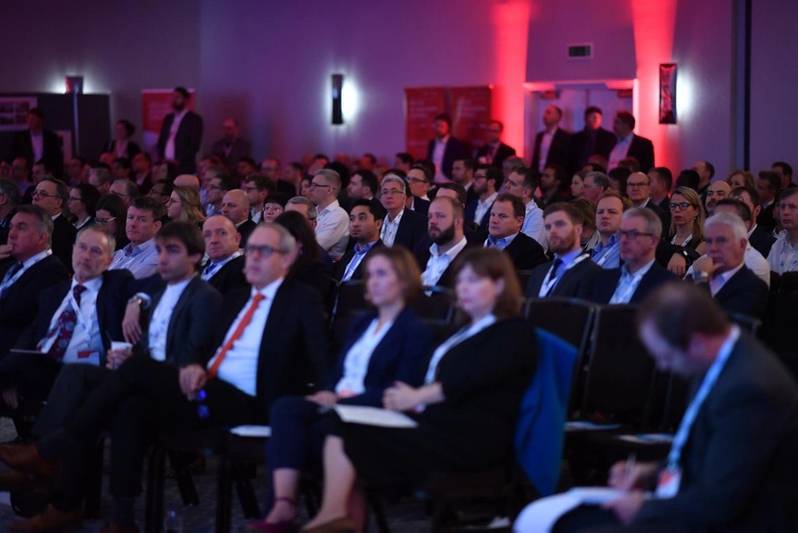 (Photo: Oil & Gas UK)
There's still a large task to come. Joe Leask, Oil & Gas UK's decommissioning manager, told the event that just 15% of UK Continental Shelf development wells (659 of 4032) have been decommissioned, alongside 7% of pipelines (1,700km of 25,400km) and 9% of installations (38 of 401 platforms). But, decommissioning is still a marginal activity, at 10% of spending in the UK North Sea this year. £15.2 billion is expected to be spent over the next decade, at £1.5 billion a year.
There are more than 400 fields on which decommissioning activity will be, at some point, needed, with more than 320 platforms to be reused or removed, amounting to some 2 million tonnes of topsides, and 1 million tonne of jacket materials.
Over the next five years, an estimated 70 fields are expected to be submitted for cessation of production, according to Newcombe. Over the next 10 years, some 1630 wells will need plugging and abandoning, an increase on the 1465 estimate made last year, amounting to more than 150 per year, if evenly spread out. Meanwhile, a steady workload of 12 topsides removals per year is expected up to 2025, with more in the southern North Sea than northern areas, said Leask.
The central North Sea is still where the majority of activity is focused, he added, albeit down 6% of the total from last year, with the northern North Sea and southern North Sea seeing small increases.
Newcombe says campaign approaches are needed and even suggests that a contractor or contracting group could take on an entire area or basin. He highlights low hanging fruit like some 200 suspended wells – with an average age of 24 years – that are waiting to be fully abandoned that could be batched, as well as the East of Shetland area, where there are 10 large platforms and about 500 wells that could be take on as a group. "Get tactical," he says. "Why not have one contractor or a group, decommission a whole basin? Campaigning at scale is what we need to do, (and) look at technologies and integrate them, and be more transformational."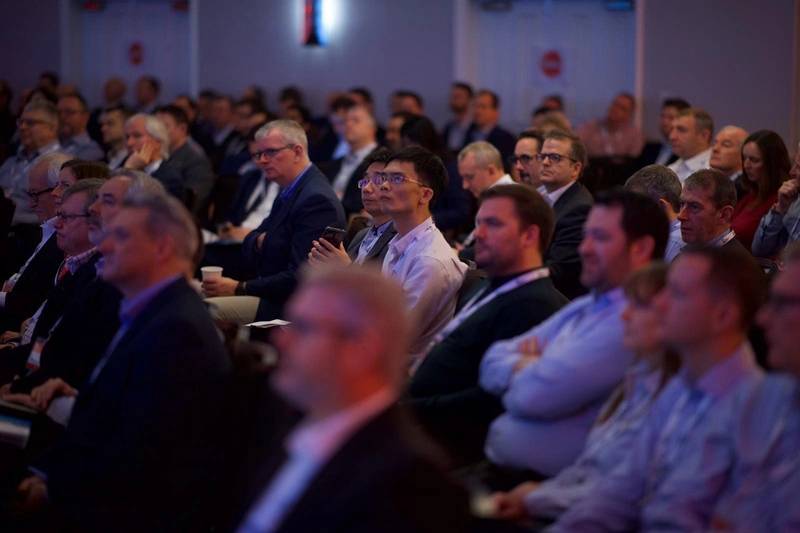 (Photo: Oil & Gas UK)