The Middle East, a region heavily reliant on oil and gas income, has certainly felt the strain of the offshore downturn. Cutbacks in exploration and production spending hit the region hard and this quickly filtered down into the supply vessel sector. Decreased utilization and lower rates hit, mimicking the situation seen in other global operating areas. However, as we head into the end of 2019 there do seem to be signs of positivity for the region.
Utilization figures for the Middle East are currently robust, using VesselsValue recency of AIS signal data we define a vessel to be laid up if it has not signaled for over eight weeks.

Table 1: Regional utilization PSV, AHT and AHTS

Interestingly, table 1 shows the Middle East currently sits second in terms of utilization, with 80% of platform supply vessel (PSV) and anchor handling tug supply vessel (AHTS)/anchor handling tug (AHT) fleets active and 20% laid up.
These figures are only slightly behind the currently strong North Sea market and significantly higher than Southeast Asia, West Africa and the Gulf of Mexico.
However, all that glitters isn't gold. Local Middle Eastern operators face pressure from foreign competition. Analyzing the current fleet ownership breakdown within the Arabian Gulf of the c. 855 PSVs and AHTS/AHT, 95 are owned by Singapore-based companies and 50 owned by US-based companies (complete breakdown see table 2, 3, 4).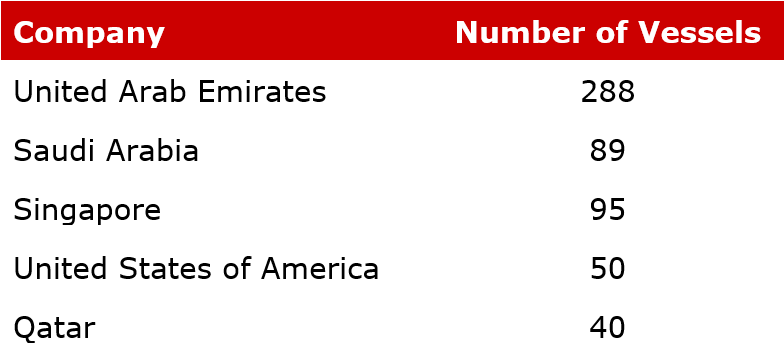 Table 2: Top OSV owner nations operating in the Middle East


Table 3: Top 5 Singapore owners operating in the Middle East


Table 4: Top 5 US owners operating in the Middle East

Many Middle Eastern owners had hoped at least some of these Singaporean-owned vessels would have returned to their local waters. However, VesselsValue data shows the numbers have remained constant since the start of 2019 (Table 5)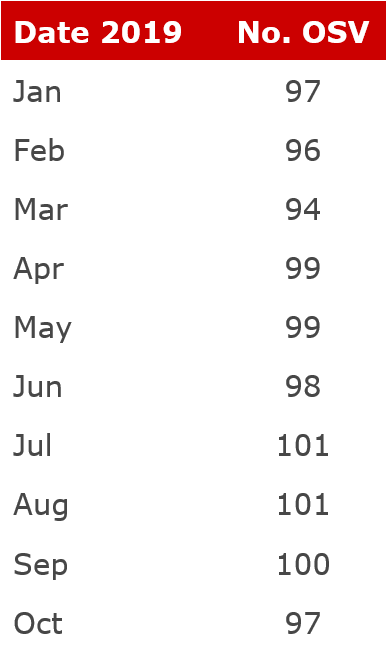 Table 5: Number of Singaporean OSV operating in the Middle East during 2019
An interesting recent development for the Middle East, specifically Abu Dhabi, is the implementation of the In-Country Value (ICV) program, a similar concept to the In Kingdom Total Value Add of Saudi Arabia. This new program is aimed at growing and diversifying the UAE economy and creating opportunities for UAE nationals in the private sector. It will be interesting to see how this program effects no UAE owners operating in the region moving forward.
Looking to the future the outlook for the Middle East looks positive. Saudi Aramco recently announced they awarded 34 contracts worth $18 billion for engineering, procurement, and construction projects at its Marjan and Berri oilfields.
ADNOC has also awarded two offshore blocks to Eni, and PTT Exploration and Production Public Company Limited (PTTEP). Both Eni and PTTEP will invest $230 million in E&P activity. These large-scale projects and others which have yet to be finalized will inevitably filter through to the supply vessel sector, helping to increase utilization and push day rates upwards.