Maersk Supply Service Takes Crew Management to the Cloud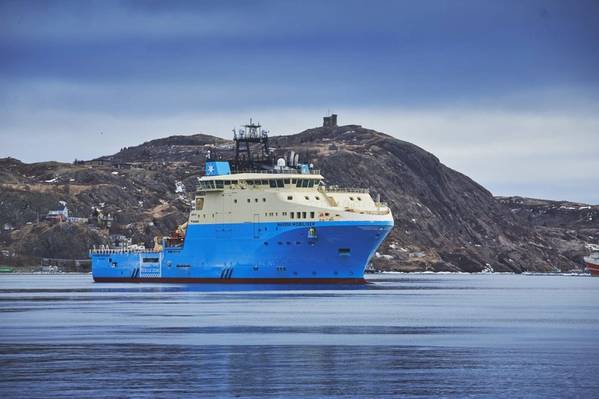 German software provider Hanseaticsoft said Copenhagen-based Maersk Supply Service has opted to implement its Cloud Fleet Manager ship management system for vessels and shore-bases to manage crews and handle all crew-related tasks.
Kevin Bro Beier, Head of Crewing, Maersk Supply Service said, "We selected Cloud Fleet Manager from Hanseaticsoft as our new crew management system. It combines a standard platform with comprehensive functionality with a high degree of usability, enabling us to deploy new features at a faster pace. Working closely with Hanseaticsoft's dedicated team of professionals has contributed to a fast and straightforward implementation, and we have gained an increase in user satisfaction and efficiency."
Hanseaticsoft said various interfaces (APIs) that can be used to import and export data from and to Cloud Fleet Manager. Maersk Supply Service will be able to share data from Cloud Crewing with external providers, especially as the extensive APIs of the payroll module are primarily used to further utilize information for additional calculations and analytics using data warehouse (DWH) and Power BI.
While implementing the system, data from four different solutions that were used to handle all the crew related tasks previously, was imported into Cloud Crewing module, now replacing the legacy systems. As a result, Maersk Supply Service can now perform its crew and vessel management related tasks using one central system rather than multiple different solutions, saving time, cost and resources.
Cloud Crewing will be used to manage general tasks such as the handling of crew's activity-based payroll, the management of crew particulars, dynamic crew change management and to check compliance of documents. In addition to this, Maersk Supply Service is using Cloud Crewing's Cashbox module to handle all cash on board, the Bonded Store to register and administrate all transactions from the on-board shop as well as the Crew Portal – enabling the crew to autonomously access and manage their personal data or documents and to access company news and shared data such as presentations or training schedules. Currently, a total of 1.100+ seafarers are managed using the new system.