Offshore Vessel Sinks: 3 Rescued, 1 Dead, 10 Missing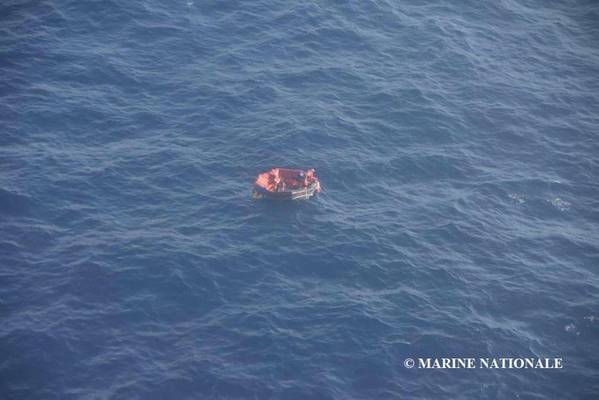 French offshore vessels owner Bourbon confirmed that its tug supply vessel Bourbon Rhode sank in middle of the Atlantic Ocean while navigating heavy seas near a category 4 hurricane on Thursday. Three crew members have been rescued, the body of one deceased has been recovered, and responders are searching for 10 crew still missing.
The body of one crew member was located by an aircraft and recovered by a vessel in the search area, Bourbon said on Monday. The seafarer's family has been notified and they requested that the identity not be disclosed.
Bourbon said the search for the missing crew members is ongoing with assistance from "significant maritime and air search resources deployed by the French and American authorities", including from Cross AG (Regional Operational Center of Surveillance and Rescue), the French navy, US National Hurricane Center and five commercial vessels that have changed course to assist rescue teams.
The French navy's surveillance frigate Ventôse and a helicopter are expected to join the search on Monday.
Bourbon first reported on Thursday that the Bourbon Rhode was taking on water and had issued a distress call while in transit some 1,200 nautical miles off the island of Martinique, and 60 nautical miles south-southeast from the eye of hurricane Lorenzo.
On Saturday it said that the vessel had sunk and that three crew members in a lifeboat were spotted by a French search plane, picked up by a nearby commercial vessel and are being monitored by the ship's medical support team.
A capsized fast rescue craft has been spotted by a US National Hurricane Center aircraft and the French search plane, and a commercial vessel is currently en route to try to recover it, Bourbon said on Sunday.