Equinor Raises Stake in Johan Sverdrup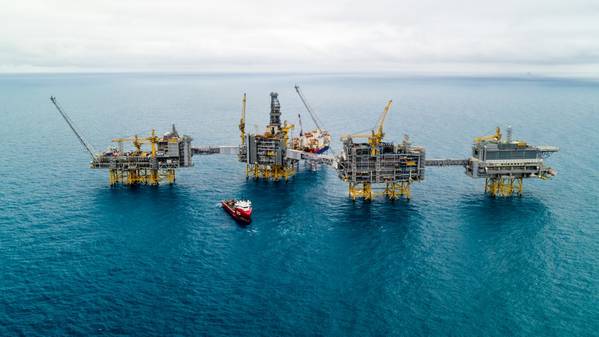 Norwegian energy company Equinor said it has completed the sale of shares in Swedish independent Lundin Petroleum and acquisition of greater interest in the giant Johan Sverdrup field offshore Norway following all conditions being met, including government and regulator approvals.
The transaction was announced in July and sees Equinor divest a 16% shareholding in Lundin for a direct interest of 2.6% in the Johan Sverdrup field and a cash consideration of around $650 million.
Sparebank1 Markets' acquisition of around 54.5 million shares in Lundin from Equinor, concluded on August 5 and followed the approval of the transaction in Lundin Petroleum's Extraordinary General Meeting on July 31, 2019, Equinor said.
The company said its acquisition of a 2.6% interest in the Johan Sverdrup field from Lundin Norway, concluded on August 30, and is effective as of January 1, 2019.
Following the sale, Lundin Norway has a 20% working interest in the Johan Sverdrup field.
Johan Sverdrup, with expected resources estimated at 2.7 billion barrels of oil equivalent, is one of the five largest oil fields on the Norwegian continental shelf. The first phase of the field development in the North Sea is nearing start-up, and the second phase is underway.
The field could begin oil shipments in October, earlier than the scheduled start in November, an Equinor spokesman said on Friday.