Siem Offshore Sells MRSV to Marine Platforms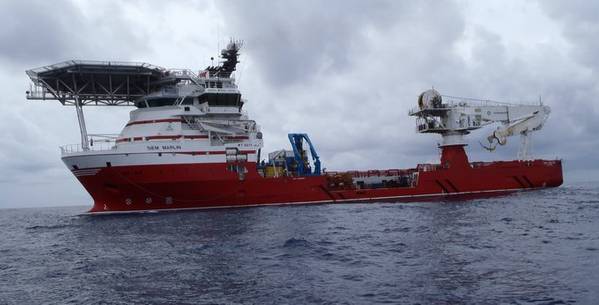 Norwegian offshore vessel owner Siem Offshore said it has sold the multipurpose support vessel (MPSV) Siem Marlin to Nigerian services company Marine Platforms.
Siem Offshore did not disclose the sale price.
Siem Marlin, a 2009-built multipurpose field and remotely operated underwater vehicle (ROV) support vessel (MRSV), is expected to be delivered to its new owners this week.
The 93.6-meter DP2 vessel is equipped with a 100-ton heave compensated offshore/subsea crane and is is specially designed for ROV and light construction duties.