​Sverre Farstad Picks Up Blue King PSV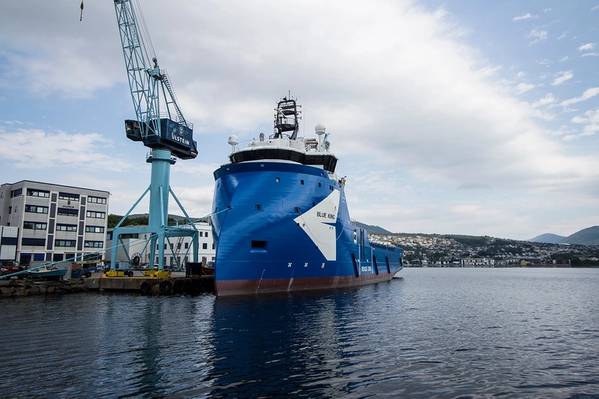 The new ship owning company Sverre Farstad & Co has taken ownership of a 2016-built platform supply vessel (PSV), marking a return for the Farstad name in the Norwegian offshore sector.
Farstad was one of the parties behind the June 2017 three-way merger of Norwegian ship owners Solstad Offshore, Farstad Shipping and Deep Sea Supply. The new company had been called SolstadFarstad, but the Farstad name was dropped in October 2018 when the company changed its name to Solstad Offshore.
Now the Farstad family is returning to the offshore support vessel (OSV) business with Blue King, a 2016-built PX121 type vessel designed by Ulstein Design & Solutions and originally delivered from builder Ulstein Verft in May 2016.
At 83.4 meters in length and with a dead weight of 4,065 metric tons, Blue King is a medium-sized PSV featuring Ulstein's signature X-Bow.