Semco Chosen for 'Energean Power' FPSO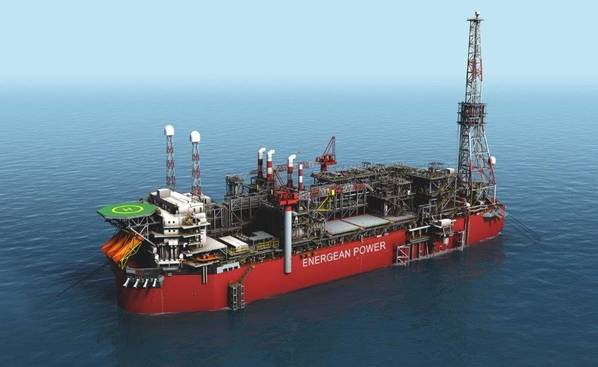 TechnipFMC has chosen Semco Maritime to deliver telecommunication systems, topside firefighting equipment and safety equipment for the 'Energean Power' FPSO for the Karish & Tanin fields, offshore Israel.

As a total systems integrator Semco Maritime will be delivering more than 20 telecommunication systems including detailed engineering, procurement, construction, integrated in-house system testing, installation supervision and commissioning.
The telecommunication systems include PAGA system, access control, CCTV and entertainment, Trunked Radio systems, telephone communication and data networks.
The customized fire protection package consists of several water/foam deluge skids, hydrants including cabinets with foam, hoses and handheld nozzles, oscillating foam monitors and mixed ancillary firefighting and suppression equipment for the topside of the vessel.
Semco Maritime's subsidiary in Singapore handles the project with support from in-house telecommunication and firefighting experts in Denmark and Norway.
The FAT-tested equipment will be delivered and installed during 2019.
The Karish & Tanin natural gas fields are located in the Levant Basin of the Mediterranean Sea, approximately 90 km offshore Israel. Both fields are leased and operated by Energean Israel. First gas from this deep-water gas development project is expected in 2021.