ACE Winches Delivers Innovative Riser Installation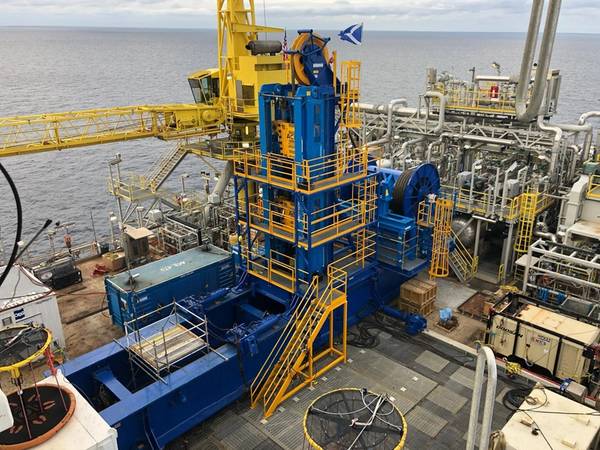 ACE Winches said it has delivered a bespoke new product for the installation and pull-in of two steel catenary risers (SCR) on the Buckskin deepwater development, a field located approximately 190 miles south-east of Houston in the Gulf of Mexico.
According to the ,manufacturer, the new design posed a challenge, as the client required a significantly smaller riser pull-in equipment package than the traditional model to be incorporated into its existing framework on the main deck level on the Lucius spar platform.
With limited deck space and extreme operating depths, the linear winch also required to have the capability of delivering 550 metric tons vertical force.
ACE Winches said it provided the client with a solution offering a higher-line pull-to-weight ratio than conventional winches and equipped with a continuous pull feature allowing for a reduction in operational time. ACE Winches is the first company to develop a product of this kind, it said.
The company's chief executive officer, Alfie Cheyne, said, "The limited deck space presented us with a challenge, but we overcame it with an innovative design delivering a high quality, safe and cost-effective SCR solution, helping our clients reduce cost and improve safety and efficiency; important factors in today's industry climate.
"With over 25 years' experience in engineering and manufacturing lifting, pulling and deploying equipment, we were able to deliver the exact solution to the project. A recent £5 million capital investment program in linear winches for our fleet offers client solutions for shore approach, beach pulling and SURF riser installation applications."