ABS: Guidance for Remote Inspection Technologies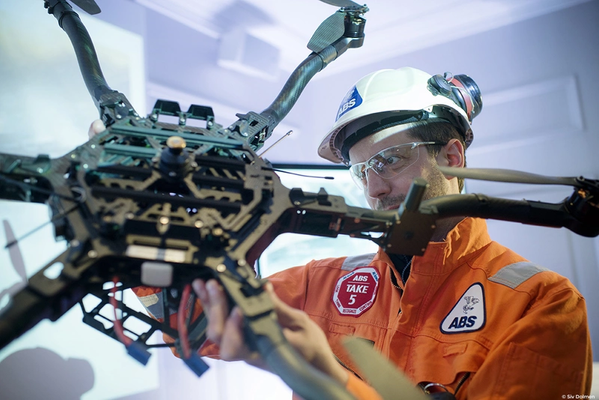 Classification society ABS has published new guidance notes detailing best practices for their use on class surveys and non-class inspections.
The Guidance Notes on the Use of Remote Inspection Technologies cover pilot-operated unmanned aerial vehicles (UAV), remotely operated underwater vehicles (ROV) and robotic crawlers, collectively known as remote inspection technologies (RIT).
"The use of RITs can reduce risk for Surveyors and inspectors by lessening the need to access potentially hazardous locations at height, or other hazardous inspection areas. This guidance facilitates safer, more effective and efficient, use of these technologies," said John McDonald ABS Senior Vice President, Western Hemisphere Operations. "The guidance notes, which build on our Guidance Notes on Using Unmanned Aerial Vehicles, demonstrate our commitment to continually address new technologies that support safer and less intrusive surveys."
Using digital technology and high definition cameras, ABS said it can collect, trend and provide value to clients with new RITs in a safe and effective way.
Developed through extensive marine and offshore trials and testing, the guidance covers a range of areas, including equipment specification, data management, associated management systems, recommended standards for service providers, training requirements and potential operational limitations of RITs.