DOF Subsea Tallies Multiple Contracts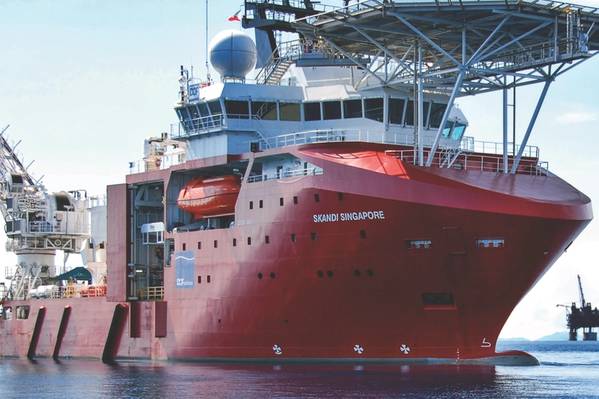 DOF Subsea announced Tuesday it has been awarded various contracts, securing utilization for vessels in the subsea inspection, maintenance and repair (IMR) projects segment.
The company said its Atlantic region has been awarded a contract by the Norwegian Mapping Authority regarding hydrographic services for the MAREANO 2019 program. The specialized survey and IMR vessel Geograph will be deployed on the project that is expected to last until late fall.
DOF Subsea said it has also been awarded a contract by Siemens on the Beatrice Offshore Wind Farm Project in the North Sea. The contract will utilize the CSV Skandi Constructor and ensures deployment for the vessel until the summer.
In addition, DOF Subsea revealed it has been awarded several contracts in the Asia Pacific region, utilizing Skandi Singapore and Skandi Hercules.
Taking into account the new contracts and existing work, DOF Subsea said its order intake stands at more than NOK 1 billion in the subsea/IMR project segment during the first two months of 2019, securing utilization for several vessels and remotely operated underwater vehicle (ROV) systems.
DOF CEO Mons S. Aase said, "I am pleased with the magnitude of the contract awards and our global organization's ability to secure utilization for the group's assets in a challenging market."