Rashid D Wellhead Platform Completed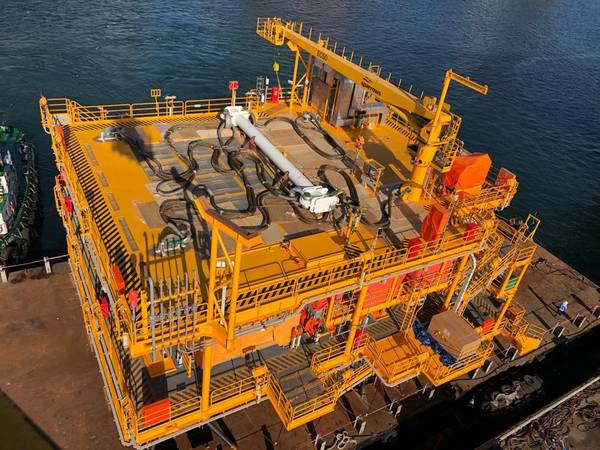 Drydocks World said it has completed the Rashid D Wellhead Platform jacket and topside for TechinpFMC and end client Dubai Petroleum.
"Rashid D marks the fourth project we have built [with TechinpFMC] together for Dubai Petroleum," said Capt. Rado Antolovic phd, CEO & Managing Director of DP World's Maritime Services Division. "The platform will be part of the Jalilah and Rashid field developments."
The topside is an oil and gas processing module weighing 950 tons, designed for unmanned offshore operation with a lifespan of 25 years. It contains advanced piping and control systems, which were entirely fabricated, integrated and precommissioned by Drydocks World.
The 500 ton jacket structure is designed to support the topside offshore in Dubai at a sea depth of 31 meters.
The platform has the ability to handle oil, gas lift and water injection.
Drydocks World said its work scope also included pile fabrication, oil, water injection and gas riser's fabrication as well as subsea spools for connecting the platform to Dubai Petroleum's existing offshore subsea network.
"The Rashid D project marks another fast track achievement performed by the joint efforts of Dubai Petroleum, Drydocks World Dubai and TechnipFMC to deliver this project in less than 10 months after award," said Nabil Aouad, Vice President Subsea for TechnipFMC.