Crude Oil Spill Near Port Sulphur, La.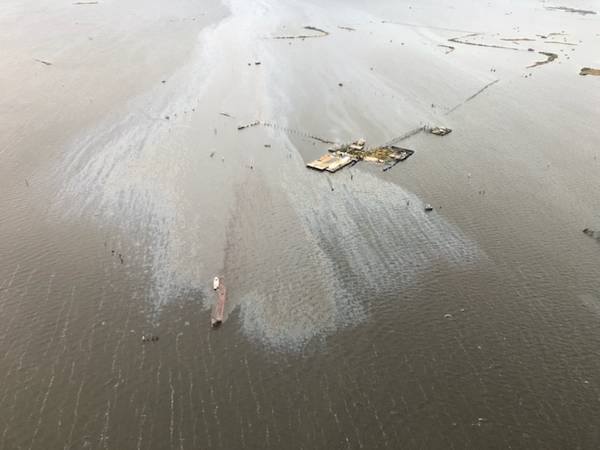 The U.S. Coast Guard said on Sunday it is responding to a crude oil discharge in Rattle Snake Bayou, southwest of Port Sulphur, La.
Coast Guard watchstanders in New Orleans received a report from the National Response Center that the well was reported to be leaking.
It is unknown when the discharge began, and the amount discharged has not been determined. The well is rated to produce 5,476 gallons of oil per day.
Responders are working to locate and secure the source of the discharge. The well's owner Hilcorp has contracted ES&H as an oil spill response organization. ES&H currently has four response boats and 13 personnel conducting containment and cleanup operations. Wild Well Control has been contracted to work on securing the source.
Hilcorp also contracted an overflight of the incident. A Coast Guard helicopter conducted an aerial assessment as well.
Others involved in the response effort include Plaquemines Parish Sherriff's Department, Louisiana Oil Spill Coordinator's Office and National Oceanic Atmospheric Administration (NOAA).
The Coast Guard has issued a Safety Marine Information Broadcast to inform boaters in the area of the spill.
The cause of the incident is under investigation.