Norway's overall, oil-fueled economic expansion may be hampering the offshore industry from recruiting the engineering talent it needs, just as signs of recovery appear from segment-to-segment.
More openly than ever, a Norway-based offshore industry — operators and the supply chain — is recruiting trainees and in-terns in open job ads, as they compete to attract engineer candidates with the latest digital skills set. The practice of hiring not-yet graduated recruits has a long, low-profile history in Norway, but now engineering outfits, Siemens, Ramboll, DNV GL, Cisco and ABB all have multiple ads out for interns and trainees to complement regular-job announcements.
The flurry of job ads coincides with an recruiting surge among fabrication heavyweights. Aibel, Aker Solutions and Wood and are among a long list of those upping their visible recruitment of engineers and IT professionals.
In a country where about 170,000 work in oil and gas, including 24,000 offshore, labor trends are closely followed by just about everyone. The job ads we see show a marked interest in electrical, process and pipeline engineers, so "traditional" offshore skills are still being sought.
Trond Markussen is president of Norwegian union NITO, an 89,000-strong organization of engineers and technologists, and he says it may have become harder to get hold of those people who were once in demand but were downsized when the industry's own tough times began in 2014. "Now oil has gone up again, and the demand is again there. We're experiencing a positive attitude and belief in finding jobs, but we still have many unemployed (engineers)," Markussen says, adding that some have been unemployed for over a year.
Hard Years
But, since New Year 2018, the country's keepers of employment and welfare numbers have reported a regular, dramatic decline in the number of offshore engineers out of work. Among all types of engineers and technicians, just 1,455 are now out of work compared to 2,384 in January 2018.
The numbers show a tendency to lump engineers in with information-technology specialists (programmers, software engineers and ap developers) in an apparent nod to the growing hold digitalization and software design has on this Nordic society. When lumped together, numbers for IT-related jobs and engineers show a 28 percent drop from January 2018 and a more massive drop by half from the peak of Norwegian specialist unemployment back in January 2017.
Despite the numbers, Markussen says it's still very possible to get hold of his members, many of whom have been jobless for months. More than half of those without work have been that way for more than six months.
Belief
Still, with the Norwegian oil and gas sector absorbing five times more investment than in the country's other industries combined, there's sure to be interest offshore. There's still a belief in numbers which hold that oil and gas must be part of the energy mix that gets the world its "two-degrees" maximum of globally warmed temperatures by 2050.
Part of the petroleum engineer's dilemma, it seems, are investments in wind and solar energy by the same offshore oil-and-gas operators which in Norway account for one-third of all offshore employment (the supply chain absorbs two-thirds). The success of other ocean industries is also sieving off talent, and there's a marked trend to favor digitalization experts to help devise ways of managing existing assets.
"We're still at three-times the number of unemployed (technologists and engineers) today than was the case before the downturn of 2014," Markussen admits. "But the situation is more optimistic, more positive, and we're seeing more demand."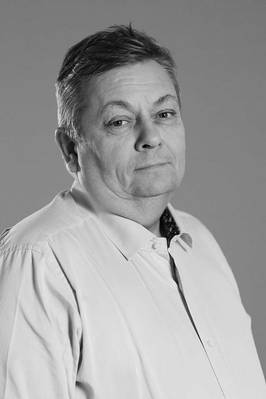 Trond Markussen, president, The Norwegian Society of Engineers and Technologists (Photo: NITO)

NITO's members — many of which have experience in Houston, Singapore, the U.K. sector and offshore Norway — are a well-educated bunch, and Markusson knows some will find work in other sectors, including projects helped by oil-gas tech like salination projects and space exploration. Sending them home after the downturn meant their permanent loss to the offshore industry.
"In Norway, there's an increase in robotization, and there's a need for more technologists for the digital workplace. In addition, there's more to do offshore these days, with new projects, wind, the ocean industries. But, the same challenges are there (in Aberdeen and Houston). We're not so unlike each other."
That may be good news for other oil provinces. The Norwegian numbers show oil regions Stavanger and Bergen eating into engineering unemployment faster than non-offshore provinces where industrial growth is nonetheless heavy.