N-Sea Expands Its Middle East Capabilities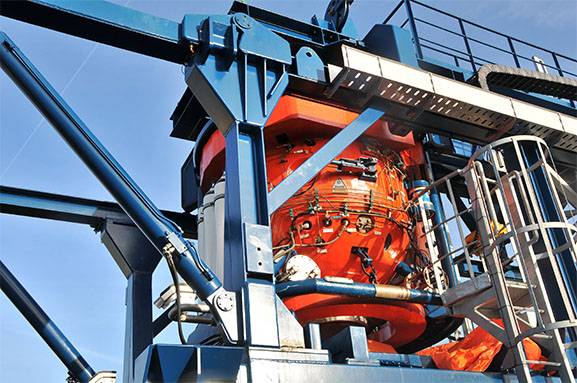 Inspection, maintenance and repair (IMR) subsea services provider N-Sea said it has reinforced its commitment to the Middle East with expanded its service capabilities in the region.
N-Sea, which opened its regional office in Dubai in 2016, said its TUP (transfer under pressure) Diving System has recently arrived in the Middle East for refurbishment and work in the region
Designed and built in-house by N-Sea, the TUP Diving System is a mobile, surface-oriented closed bell diving system comprising a three-man bell, launch and recovery system, triple lock decompression chamber and gas diver control (Air/Trimix/Nitrox). Deployable from most DPII support vessels and platforms, the system bridges the gap between regular surface-oriented and saturation diving operations while delivering increased workable bottom time by up to 63 percent, diver safety and swift mobilization, N-Sea said.
Asa Gamble, N-Sea Managing Director for the Middle East, said, "N-Sea has an outstanding track record in diving, ROV and survey projects, and deploying the TUP Diving System to the Middle East demonstrates N-Sea's commitment to delivering efficient and safe diving operations as we continue to invest in the region."