Teledyne CARIS Unveils Bathy DataBASE 5.2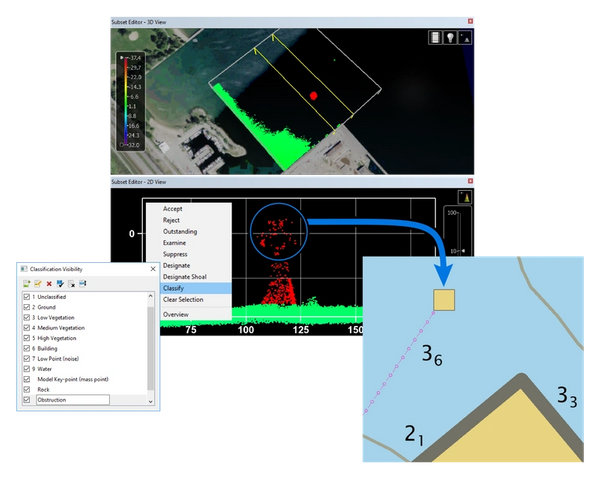 Teledyne CARIS has released Bathy DataBASE 5.2, which introduces enhanced tools for validating and creating chart features from lidar surveys as well as new bathymetry compilation techniques.
This latest version includes an updated workflow process found in BASE Editor designed for performing both quality control and feature set building from lidar data. Bring LAS/LAZ data into the BASE Editor environment to assess quality, adjust classification, and compare against other sources. Identify relevant features in the point data and imagery, and easily model as S-57 features directly in the area-based cleaning tool. Build a DEM using CUBE or other gridding methods and combine with data from other sensors to generate a full picture of the seabed and shoreline.
New Automated Techniques for Generalizing Bathymetry
Building on BASE Editor's industry leading toolkit used around the world to compile bathymetry for electronic navigational charts (ENCs), two new surface smoothing techniques have been added along with several workflow improvements.
Surface smoothing tools are run on elevation data to prepare for the automatic generation of smooth contours that are topologically sound, 'chart-ready' and safe for navigation. The new surface smoothing techniques presented in BASE Editor 5.2 are well suited for use in production of high-resolution bathymetric ENC (bENC) overlays where a reduction in contour complexity must be balanced with minimal narrowing of the channel.