Sirius Petroleum Contracts Shelf Drilling for Ororo Field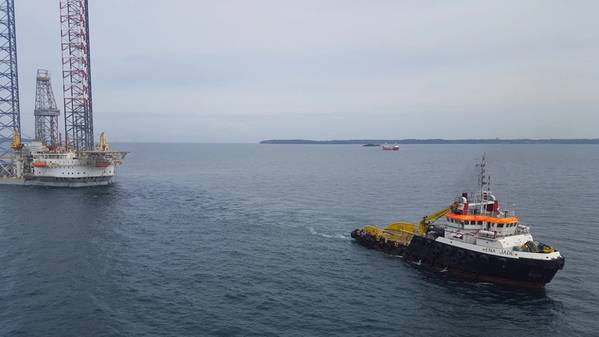 Sirius Petroleum has signed an agreement with Shelf Drilling for the jack-up rig is already located in proximity to the Ororo field, and, it is due to become available in November.

The Nigeria-focused oil and gas development and production company said in a press release that it has decided, by mutual agreement with COSL, to abrogate its agreement with COSL for the supply of a jack-up rig for the drilling programme on the Ororo field, OML 95.

Sirius had instead sourced and signed an agreement with Shelf Drilling for the supply of its Adriatic I jack-up rig. "This jack-up rig is scheduled to become available during November and is in close proximity to the Ororo field," said the release.

The 1981-built rig was significantly upgraded in 2014. It has a maximum drilling depth of 25,000 feet in a maximum water depth of 350 feet. Also, the Adriatic I can accommodate 120 people.

"The company's operational budget for the Ororo drilling programme as disclosed in the company's admission document published on 30 November 2017 remains unchanged," it added.

Sirius also said it and its operational partners, Schlumberger and Add Energy, still planned to start drilling the Ororo-2 well 'at the earliest possible time during the 2018 fourth quarter'.

Shelf Drilling is a shallow water offshore drilling contractor with rig operations across Middle East, Southeast Asia, India, West Africa and the Mediterranean.