Japanese Firms, Petronas to Set up CO2 Storage Off Malaysia by 2028 End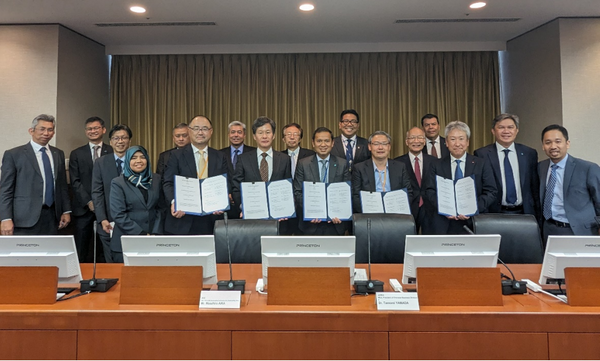 Japanese companies have agreed to develop a carbon capture and storage (CCS) project with Malaysian energy firm Petronas, which should start holding its first carbon dioxide (CO2) emissions from the end of 2028, Japan Petroleum Exploration Co said on Monday.
Japan plans to be carbon-neutral by 2050 and is actively developing renewable and alternative energy sources from hydrogen and ammonia to solar and wind power, with CCS technology also playing an important role in its strategy.
Japan Petroleum Exploration Co (JAPEX) is developing the CCS project with JGC Holdings Corp and Kawasaki Kisen Kaisha, or K Line as well as state-controlled Petronas.
The companies plan to start the front-end engineering design next year with a goal to inject and store CO2 from Japan and Malaysia in depleted oil and gas fields off the Malaysian coast, the statement said.
JAPEX did not provide a cost estimate but said that at least 2 million metric tons of CO2 per year is planned to be injected at the start, rising to 5 million tons annually by the end of this decade and to over 10 million tones in early 2030s.
Early this year, Japan set a target of annual CO2 storage capacity of 6-12 million tonnes by 2030 under a long-term roadmap for CCS which removes CO2 emissions from the atmosphere and stores them underground.
(Reuters - Reporting by Katya Golubkova; editing by Miral Fahmy)