Petronas to Drill Two More Wells in Suriname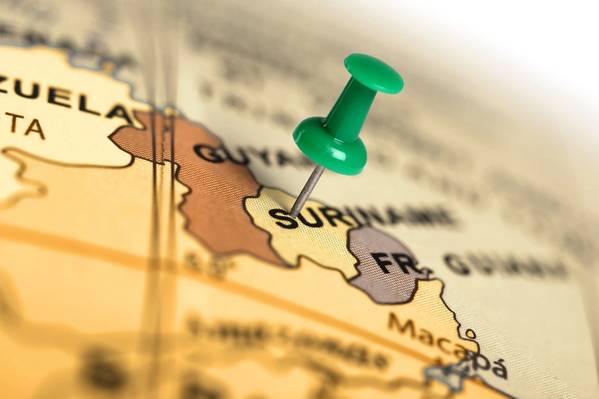 Malaysian oil company Petronas is planning to drill at least two additional wells offshore Suriname next year to gather more data for its field plans before making a final investment decision for its area, Block 52, state firm Staatsolie said on Thursday.
Top Petronas executives made a presentation to Surinamese President Chan Santokhi. The head of state oil company Staatsolie, Annand Jagesar, was present at the meeting in Paramaribo.
Earlier this month, Petronas announced a discovery of several oil-bearing layers in the exploration well Roystonea-1 off Suriname, which is part of the Block 52 exploration area, where a Petronas-Exxon Mobil joint venture in 2020 found natural gas.
Petronas Chief Operating Officer Adnan Zainal Abidin said the company is considering the possibility of producing liquefied natural gas from floating facilities in Suriname, according to Staatsolie's statement.
Jagesar said that new negotiations are now needed because of gas discoveries recently made by the Malaysian firm. "With gas discoveries, conditions are renegotiated with the partner, and we are doing that now," he said in the statement.
(Reuters - Reporting by Ank Kuipers; Writing by Marianna Parraga; Editing by Sandra Maler)