Qatargas has changed its name to "QatarEnergy LNG," to emphasize a future vision for Qatar's liquefied natural gas (LNG) industry, QatarEnergy said Thursday.
"With a new name and logo, "QatarEnergy LNG" will continue to deliver on its commitment to safety, environmental protection, flawless project delivery and the reliability and efficiency of its production facilities, QatarEnergy said.
QatarEnergy said the name change came as part of the increasing international recognition of Qatar's role in meeting the world's growing need for energy, particularly natural gas "the cleanest of all fossil fuels."
"It also reflects QatarEnergy's continued commitment to LNG as a critical source of energy for decades to come and a vital enabler of the energy transition." QatarEnergy said.
Saad Sherida Al-Kaabi, the Minister of State for Energy Affairs, the President and CEO of QatarEnergy said: "Over the course of 39 years, Qatargas has been a pioneer of the LNG industry helping place the State of Qatar firmly on the global LNG map and enhancing its leading position as a safe, reliable and trustworthy LNG supplier. Today, 'QatarEnergy LNG' carries this legacy forward well into the 21st century helping meet the world's growing energy demand, placing LNG at the center of a realistic energy transition, and playing a critical role in safeguarding energy security and eliminating energy poverty."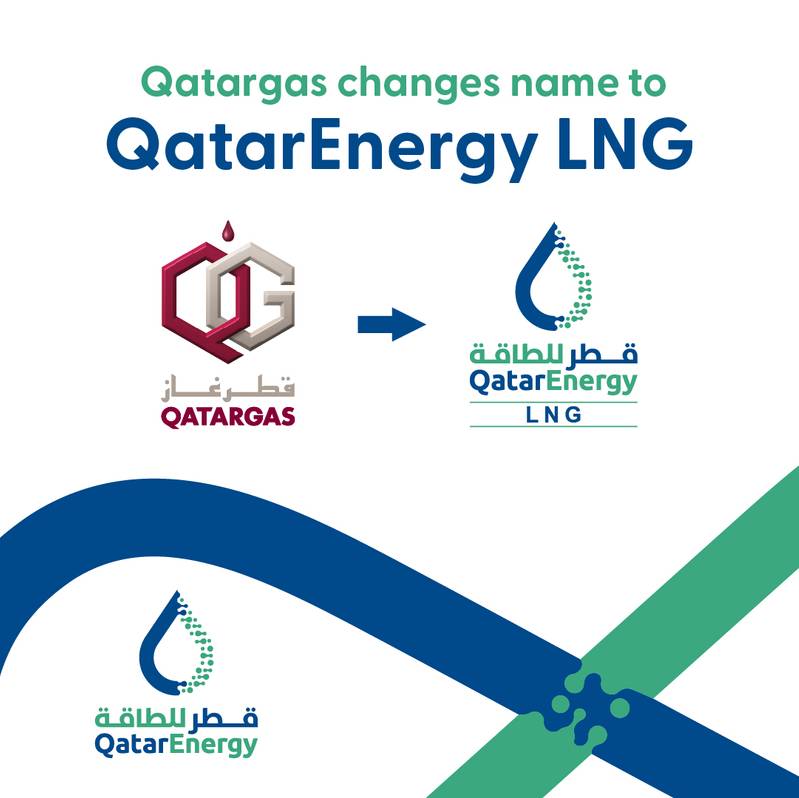 Credit: QatarEnergy
Al-Kaabi added: "While we recognize the tremendous value that the Qatargas brand has accumulated over time, we believe that this evolution will further strengthen Qatar's global position by creating and leveraging a stronger salient link to the QatarEnergy brand to deliver even more value to the State of Qatar, its customers and the broader stakeholders' ecosystem. In this context, we are reaffirming our belief in the future of LNG as a primary source of energy for decades to come and placing greater emphasis on the central position LNG occupies in our strategic priorities, development efforts, and energy investments."
Al-Kaabi said: "We are very proud of Qatargas, its people and its legacy and achievements over the past 39 years and we look forward to a new era under the new name and brand that will herald new achievements and greater gains for the LNG industry and for our stakeholders across the globe."
Established in 1984 as Qatargas, "QatarEnergy LNG" currently operates 14 LNG production trains and, as QatarEnergy said, is at the center of the company's efforts to raise Qatar's LNG production capacity to 126 million tons per annum.