SMST's Mission Equipment for North Star CSOVs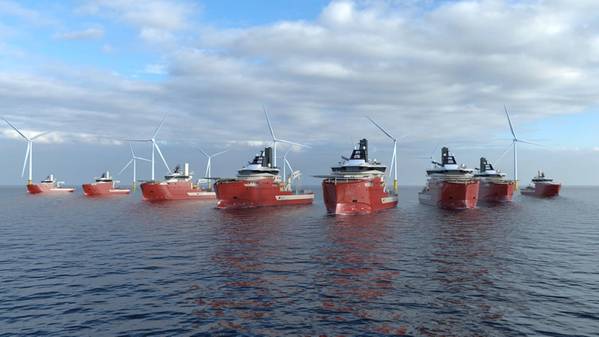 Norwegian shipbuilder Vard has awarded SMST a contract to supply two sets of mission equipment for newbuild Commissioning Service Operation Vessels (CSOVs) Vard is building for UK-based vessel owner North Star.
The agreement also has an option for equipping two additional ships with the offshore systems of SMST. These systems ensure safe transfer for technicians working in the field and ensure efficient handling of cargo on board.
SMST is delivering a Telescopic Access Bridge L-Series gangway combined with tower and elevator, and Motion Compensated Crane (M-Series) to each CSOV for the UK firm, which will operate the largest UK-owned SOV fleet in the North Sea, with plans to build 40 SOVs by 2040.