Norwegian offshore crane supplier Red Rock said Wednesday it had successfully commissioned a "highly advanced" 40T AHC Offshore Crane on an offshore vessel for a client in UAE.
"Overload test and functional tests were done with client and Class Society present," Red Rock said, without saying who the client was, or which class society exactly was present.
"The offshore crane is custom designed for handling load to and from unmanned platforms with Active Heave Compensation (AHC) and Constant Tension (CT) for safe and more efficient use for the client," the Kristiansand-base firm said.
The crane is also equipped with Personnel Handling, Red Rock said.
While Red Rock did not share the client's name, it did share a photo of the vessel on which the crane was installed, called "Astro Aquila."
This vessel is owned by Astro Offshore, an offshore vessel owner based in Dubai and Singapore.
Astro Offshore last month said via social media that the crane was being fitted on Astro Aquila while the vessel prepared for its next role working in the subsea market.
"Astro Aquila is being fitted for its crane that is capable of lifting a maximum of 40T at its shortest reach and is also telescopic with a maximum reach of 45m. On top of this, it also features Active Heave Compensation. This allows us to reduce the influence of waves and hull motion when carrying out lifts," the company said at the time.
"AHC has become quite common in other markets but not regularly found in the Middle East and is quite a step forward for our capability. The crane itself can carry out Subsea lifts down to 120m, and we feel it will be well used in market sectors relatively new to Astro Offshore," Astro Offshore said.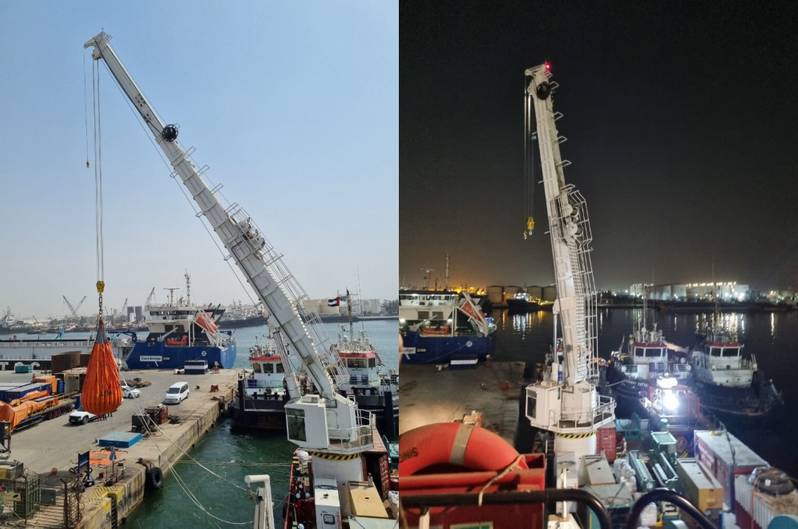 Credit: Red Rock