CRP Subsea Secures 'Major' Contract for Deepwater Oil Field Project in Brazil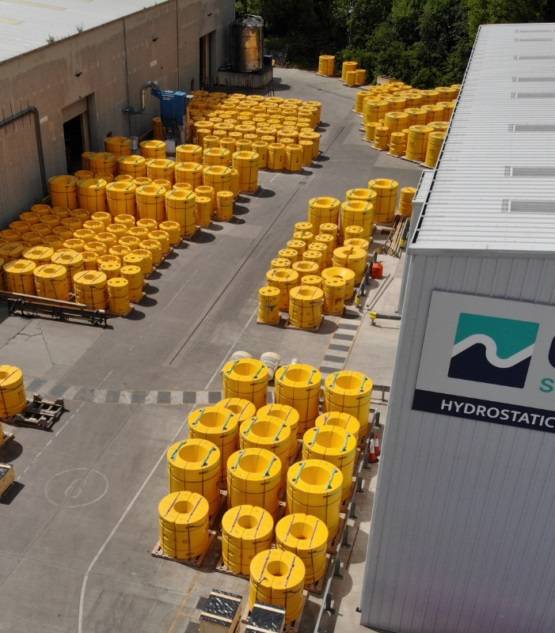 UK-based CRP Subsea has recently won a "major" contract from an unnamed "leading energy technology company," AIS, CRP's parent company, said this week.
CRP Subsea will deliver 333 distributed buoyancy modules (DBMs) for a deepwater oil field project located in the pre-salt Santos Basin, offshore Brazil.
Distributed buoyancy modules (DBMs) are typically used between structures and a surface vessel or platform, providing uplift generated by a two-part buoyancy element and a clamp.
For this latest contract, CRP Subsea's DBMs will be used on three flexible production risers that carry oil from the subsea facilities to the floatation unit above.
"By maintaining a carefully engineered lazy wave configuration, the DBMs will effectively reduce the top tension exerted on the floating, production, storage and offloading (FPSO) unit. A high-capacity, compliant internal clamp will be employed, meticulously designed to provide a controlled uniform circumferential clamping pressure. This will maintain the DBMs position and eliminate the risk of pipeline damage, thereby prolonging the lifetime of the field," CRP Subsea said.
The DBMs will be manufactured at CRP Subsea's manufacturing facility in the North West of England. The final delivery is due later this year.
The financial details of the contract were not disclosed.