Offshore Services Firm Stork Wins Long-Term Contract with UK's Harbour Energy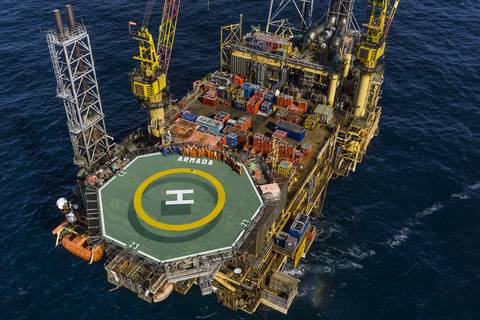 Offshore oil and gas services firm Stork has won a five-year contract, plus five one-year extension options with UK-based oil and gas firm Harbour Energy.
The contract extends Stork's asset integrity services in the North Sea on Harbour Energy's Armada, Everest, Lomond and Erskine (AELE) hub, and also extends services to Solan, the J-Area and the Great Britannia Area.
Under the new contract, Stork, part of Fluir, will deliver asset integrity planning, inspection, fabric maintenance, access solutions, hot bolting and composite repair applications. In addition, Stork will provide deck crew services across the AELE hub.
"Our client has clearly recognized the value and dedication that our people bring and see Stork as a long-term partner for the future of their assets on the UK Continental Shelf," said Taco de Haan, president of Stork.
The new contract is scheduled to start in the second quarter. Financial details were not disclosed.