Strategic Marine Commissions Study on Hybrid CTVs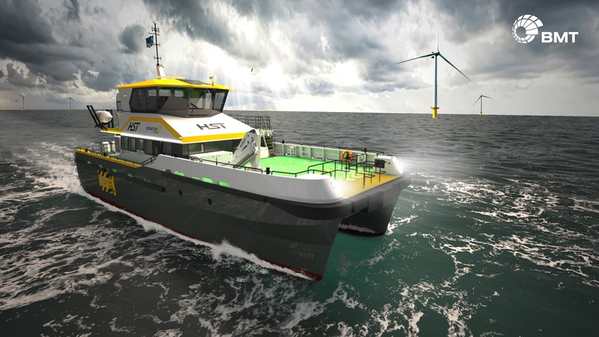 Singapore-based boat builder Strategic Marine has commissioned a study to compare the efficiency of traditional diesel-powered and hybrid-powered crew transfer vessels (CTV).
The study, to be conducted by the Maritime Energy and Sustainable Development Centre of Excellence (MESD CoE) at Nanyang Technological University, Singapore (NTU Singapore), aims to help the company expand its knowledge and expertise of sustainable solutions for the sector.
The commissioned study will assess the difference in energy and emissions profiles between company-built diesel-powered and hybrid-powered CTVs. Researchers will conduct joint sea trials with Strategic Marine to collect the CTVs' operational data. It will adopt MESD CoE's established methods for fuel consumption and emission assessments across varying speeds, profiles and distances.
Strategic Marine believes that the study will serve as a valuable benchmark for shipowners to evaluate their fleet's energy and emissions performance across various operational profiles. This will translate into informed decisions when selecting alternative low-carbon energy fleets that meet green regulatory requirements.
In March 2023, Strategic Marine delivered Southeast Asia's first hybrid CTV, HST Swansea, to HST Marine, along with its sister vessel, HST Tynemouth. This pair of vessels are the first two of four units ordered by HST Marine earlier this year. Sea Forrest Power Solutions and Strategic Marine collaborated on the development of the parallel hybrid system on both vessels which is expected to reduce main engine hours and maintenance and significant reduction in operational carbon emissions.