Edda Wind Daughter Craft for Dogger Bank Offshore Wind Farm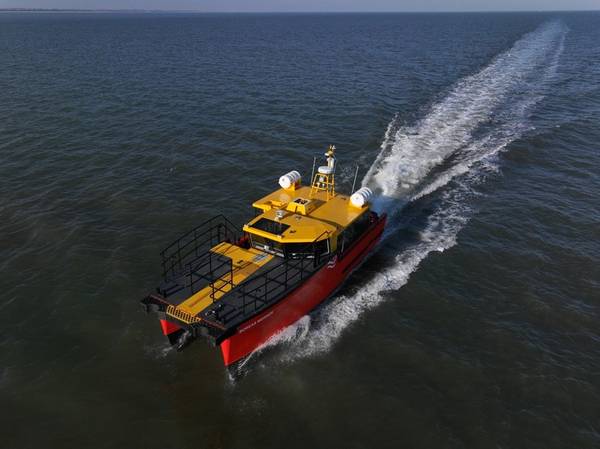 Norwegian offshore service operation vessel provider and operator Edda Wind has launched the Boreas Worker daughter craft crew transfer vessel (CTV).
The vessel, designed by Chartwell Marine, has been built by Alicat Workboats, on behalf of Astilleros Gondan. The daugter craft will be used to support the commissioning and construction of the first phase of the Dogger Bank offshore wind farm.
The 12-meter CTV will work in conjunction with Edda Wind's fleet of hydrogen-ready commissioning service operation vessels (CSOVs) on site.
Boreas Worker has a capacity of 12 personnel and is designed to be deployed from CSOVs and 'floatels' during extended offshore stays, enabling wind farm technicians comfortable and efficient access to turbines, vessels, and other critical project infrastructure.
Dogger Bank, a joint venture between energy partners SSE Renewables, Equinor, and Vårgrønn, is set to be the largest offshore wind farm — not just in UK waters, but globally. The three phases of the project, known as A, B, and C, will provide an overall total capacity of 3.6GW, capable of powering up to 6 million homes. SSE and Equinor recently announced steps to include the fourth phase, too.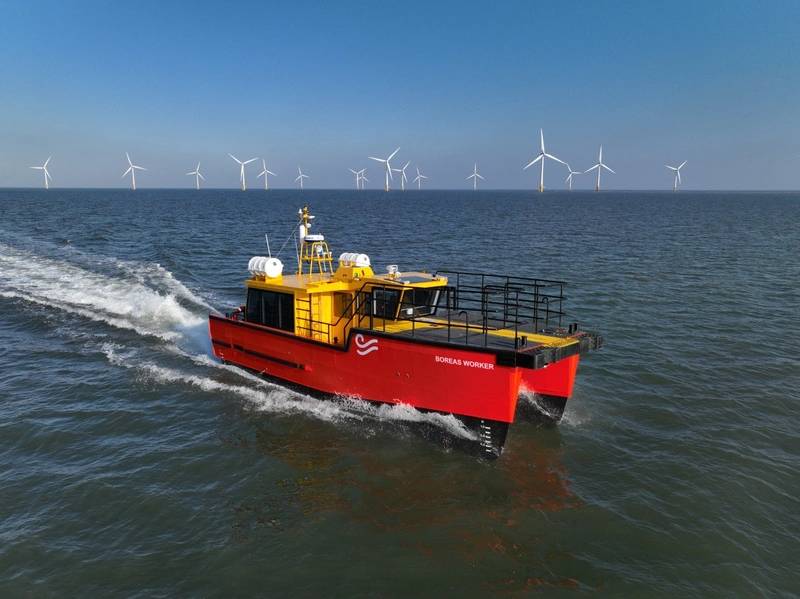 ©Chartwell Marine