Boskalis Wins U.S. Offshore Wind Farm Installation Deal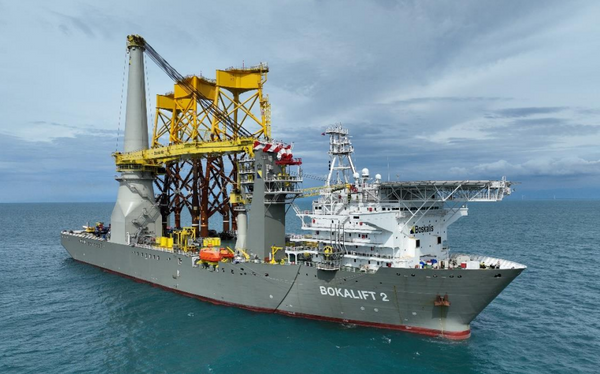 Dutch marine services firm Boskalis has won a contract with an undisclosed client to construct a large offshore wind farm in the United States.
Boskalis will transport and install the wind turbine foundations and power cables. The company said it would deploy two crane vessels, several transport and cable-laying vessels for the project.
"The contract marks a special milestone for Boskalis as this is the 100th offshore windfarm project that Boskalis has worked on over the past decade," Boskalis said. It did not provide financial information or a schedule for the project.
"The award of this project follows a busy year for Boskalis in the offshore wind market. The crane vessels Bokalift 1 and 2, as well as the fallpipe vessel Seahorse, were active on various projects in Taiwan, and with the survey fleet site investigation campaigns were carried out for numerous offshore wind projects in the United States and Europe, where Boskalis was also active with its cable-laying vessels," the company said in a statement.