Norwegian energy company Equinor said it will use the new Hydrone all-electric wireless underwater intervention drone (UID) and remotely operated underwater vehicle (ROV) technology from Italian services firm Saipem at the Njord Field development, offshore Norway, making Equinor the first in the world to deploy pioneering subsea resident vehicle technology.
Equinor, on behalf of the Njord licence, has awarded Saipem a €40 million ($43.7 million) subsea service contract to use the technology starting when the Njord field resumes production in 2020.
"This is a historic contract in the oil and gas industry. It is the first contract signed for the use of advanced wireless drone services. We are pleased to secure a contract that will bring subsea technology a big step forward. Equinor aims to help shape the development of this type of technology, which this contract underscores," said Anders Opedal, executive vice president, Technology, Projects & Drilling.
Under the 10-year contract, which includes five two-year options for additional extension, Saipem will provide ROV and UID services to support drilling activities, as well as the entire plan of inspections and interventions on the Njord subsea assets, namely pipeline end manifolds (PLEMs), flowlines, umbilicals and riser bases.
Control of Hydrone-R UID and Hydrone-W all-electric work class ROV will be ensured from both the floating rig Njord-A and onshore via proprietary remote control protocols from Sonsub, Saipem's business line for life of field, underwater technology and subsea processing.
Hydrone-W, expected to be fully developed in 2021, will be used for heavy intervention work. Equinor's proprietary docking station for data transmission and subsea induction charging will be installed below Njord and used by the underwater drone.
Hydrone-R will perform similar tasks, but has been assigned a janitor role for quick response in unexpected situations. Hydrone-R operations will start from the first quarter of 2020, immediately following completion of the endurance tests currently underway.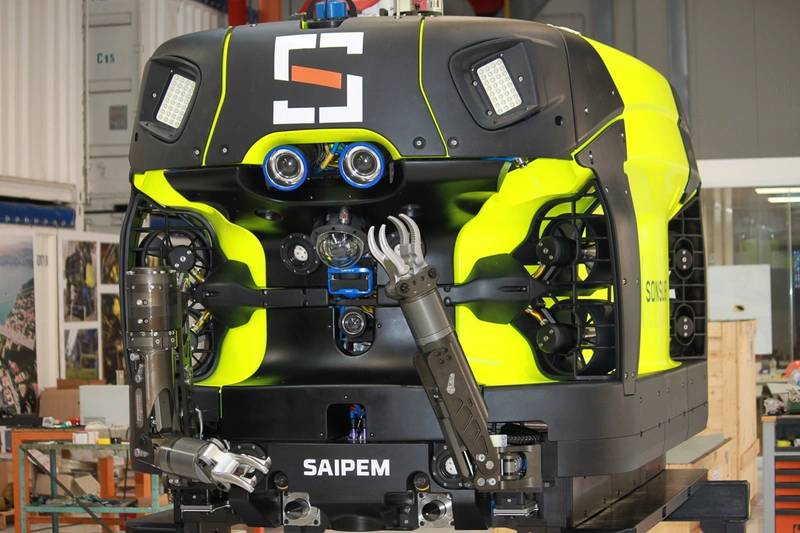 Hydrone-R (Photo: Saipem)
The drone may be autonomous below Njord for months between scheduled maintenance, whereas Hydrone-W will be connected to the platform like a traditional ROV. Both are electric and can be operated without a surface vessel. The use of this technology will therefore contribute to significant carbon reduction. In addition, the response time will be reduced. Furthermore, the operations will not be dependent on weather conditions.
Traditionally, it has taken two to three days to mobilize personnel offshore for this type of unexpected situations. Hydrone-R is able to move over long distances under water, and can also perform other tasks. It may, for example, maneuver to the neighboring Hyme installation, 20 kilometers away, for required intervention tasks, Equinor said.
"It is very exciting to be a pioneer for this type of technology offshore. Enabling personnel to plan and perform operations from shore rather than being flown offshore, this pathbreaking technology will also reduce costs," says Olav A. Godø, operations manager, Njord.
"Today, we are making the history of subsea robotics: our visionary Hydrone program, launched back in 2015, has proven to perfectly match Equinor's challenging requirements. Cooperation with one of the key players in the energy market by delivering our top-notch technology in the years to come is a very significant milestone for us," said Francesco Racheli, COO of the E&C Offshore Division. "The Hydrone Program is the culmination of years of hard work and a perfect example of Saipem's commitment in technology, constantly seeking solutions which intelligently combine HSE excellence, industry demand, innovation and operational efficiency."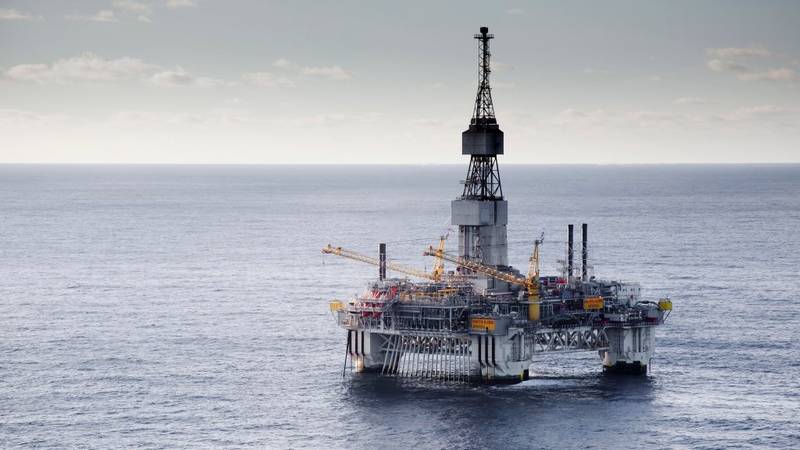 Njord A floating platform (Photo: Equinor)
The Njord field was in production from 1997 to 2016 before being shut from 2016 to 2020 for extensive upgrades to the Njord A floating platform and Njord Bravo storage vessel. The upgrades are designed to extend field production to 2040 and bring the nearby fields Bauge and Fenja on stream.