Bourbon Vessel Taking on Water Near Hurricane Lorenzo
Bourbon said a mission has been launched to rescue 14 crew from one of its vessels taking on water in heavy seas near a category 4 hurricane in the Atlantic Ocean.
The French offshore vessels owner said water is entering the stern of the 49.5-meter tug supply vessel Bourbon Rhode, about 60 nautical miles south-southeast from the eye of hurricane Lorenzo.
The US National Hurricane Center said on Thursday morning the category 4 storm is packing maximum sustained winds of 130 miles per hour and moving west-northwest at 13 miles per hour.
As of Thursday afternoon, the Luxembourg-flagged Bourbon Rhode is in transit some 1,200 nautical miles off the island of Martinique, Bourbon said.
The owner said a crisis call has been made, and a rescue operation has been launched out of Marseilles in close collaboration with authorities, including the Regional Operational Center of Surveillance and Rescue (CROSS) West Indies-Guyana.
The CROSS has asked nearby bulk carrier SSI Excellent, some 200 nautical miles south, to change course to assist the Bourbon Rhode. The 229-meter bulk carrier is expected to arrive on scene Friday morning local time.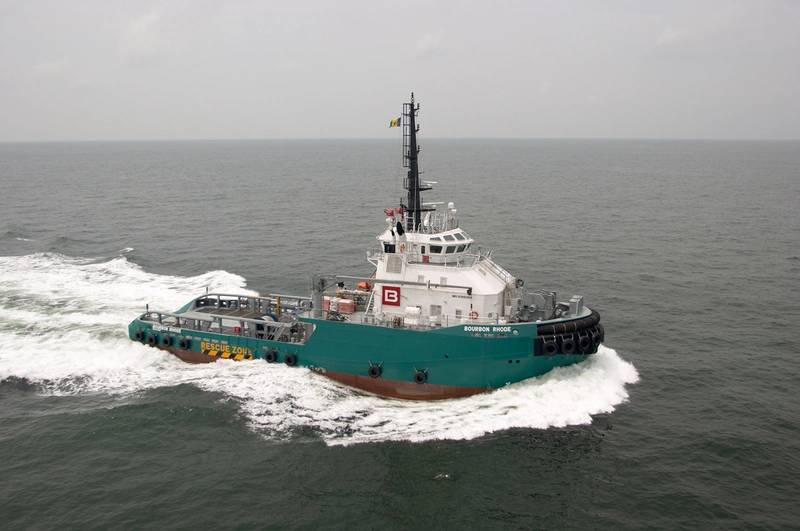 Bourbon Rhode (File photo: Bourbon Rhode)