Sercel Launches New Ocean Bottom Node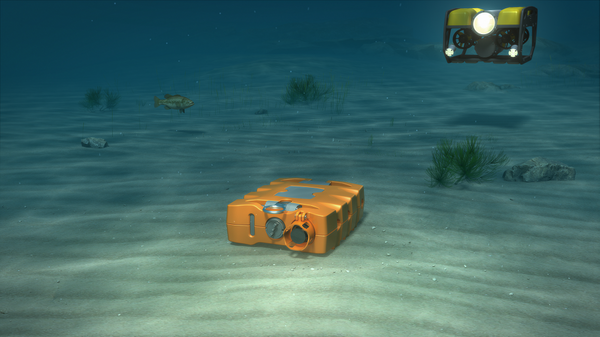 CGG's equipment business Sercel has launched GPR, a new ocean bottom node (OBN) jointly developed in partnership with BGP and designed to leverage Sercel's QuietSeis broadband digital sensor technology for reservoir characterization and field development efforts.
Sercel and BGP have drawn on their longstanding partnership and complementary seismic expertise and experience to design, develop and deploy GPR. The new node has successfully completed sea trials, and input from BGP from the field has ensured GPR's performance is precisely tailored to meet today's industry requirements. It has a compact design and benefits from the fidelity and ultra-quiet performance of QuietSeis as well as flexible deployment options.
GPR nodes can be deployed by either remotely operated underwater vehicle (ROV) or node-on-a-rope (NOAR). GPR's fully integrated all-in-one compact design incorporates an optional acoustic transponder to optimize operations and the 3C MEMS and hydrophone to record high-fidelity data.
Pascal Rouiller, Sercel CEO, said, "GPR is a significant addition to CGG's preeminence in the growing OBN market. It confirms our commitment to address evolving industry challenges, and through our equipment, geoscience and multi-client strengths, enables us to deliver a unique suite of OBN solutions to our clients. Sercel's launch of GPR provides our clients with an advanced new technology to revitalize exploration and production opportunities in basins across the globe."
Gou Liang, BGP CEO, said, "BGP has always championed new technology development for the mutual benefit of our global partners. For this OBN technology cooperation with Sercel, both parties complemented each other to deliver a superior product while strengthening a stable and cooperative relationship. Additionally, this cooperation will contribute to the long-term development of both companies and deliver high-quality OBN services for our clients."