VAALCO Spuds Etame Appraisal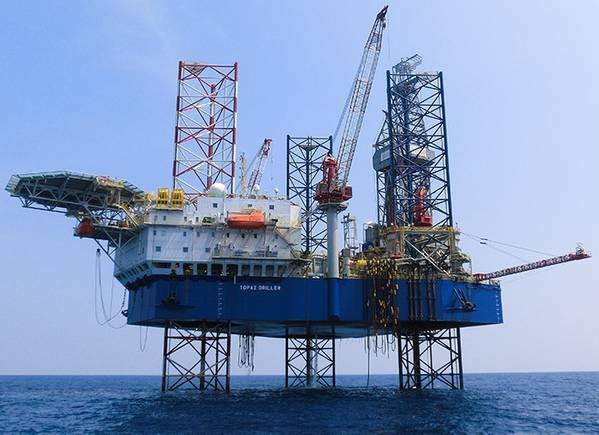 VAALCO Energy said it has spud the Etame 9P appraisal wellbore at the Etame field to kick off its 2019/2020 drilling campaign offshore Gabon.
Drilling of the Etame 9P appraisal wellbore is expected to take approximately four weeks, after which the company will commence drilling the Etame 9H development well targeting the Gamba reservoir, VAALCO said in a statement on Friday.
The objective of the Etame 9P appraisal wellbore is to test the Dentale reservoirs beneath the Etame field, where VAALCO estimates that there could be up to 4.6 million gross barrels of recoverable oil present. The company said it will drill additional wells if these resources are present in the Dentale.
VAALCO contracted the Vantage Drilling International Topaz Driller jackup drilling rig to execute the 2019/2020 drilling campaign, which will include two appraisal wellbores and up to three development wells.
VAALCO Chief Executive Officer Cary Bounds said, "We have entered into the first phase of our growth strategy starting with the Etame 9P appraisal wellbore where we are seeking to de-risk significant resources in the Dentale formation with a view to future exploitation opportunities. The resources we are targeting were identified in oil-bearing Dentale reservoirs encountered in wells drilled beneath the Gamba reservoir at the Etame field. The Etame 9P appraisal wellbore represents the first of many opportunities where we are attempting to create substantial value for our shareholders by converting resources to reserves in a cost-effective manner."