Kosmos Hires Maersk Voyager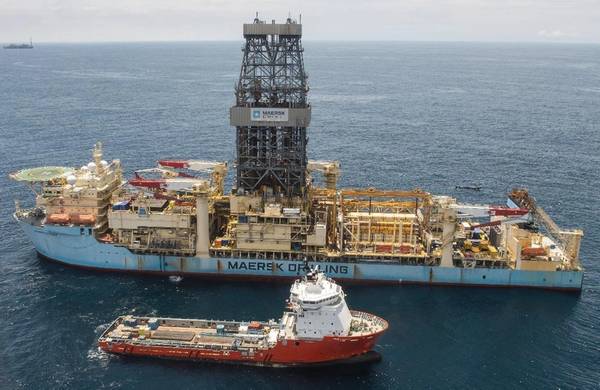 Maersk Drilling said its drillship Maersk Voyager has been hired by Kosmos Energy to drill the S-5 exploration well offshore Equatorial Guinea.
The contract has been novated to Kosmos from Noble Energy after a one-well option was exercised on the rig's current contract, the offshore drilling contractor said. Work is expected to commence in September this year.
Earlier this year, Noble Energy hired the Maersk Voyager in Equatorial Guinea for a 70-day contract scheduled to end in July 2019, plus a one well option.
Maersk Voyager, a Samsung 96K designed drillship, made a discovery for Eni off the coast of Ghana.
Kosmos' drilling schedule for the second half of 2019 includes five exploration wells in Equatorial Guinea, Mauritania and the Gulf of Mexico.