Harvey Gulf Scouting Merger Opportunities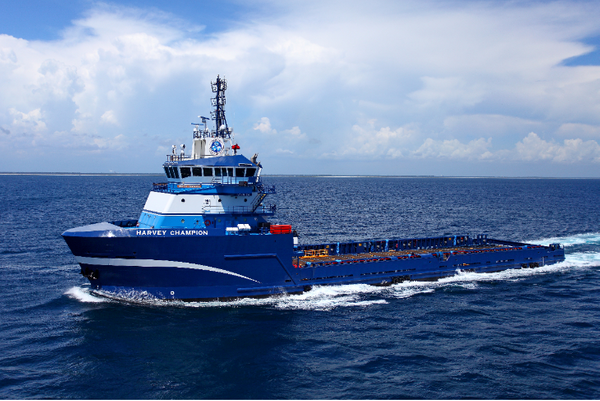 In both 2018 and the start of 2019, Harvey Gulf made no secret that they were exploring possible merger and acquisition opportunities. Their first major play was a merger proposal with fellow US owner GulfMark, who at the time was in discussions to merge with US OSV behemoth Tidewater. In the end, the Shane Guidry led company's offer was declined and the Tidewater GulfMark merger went ahead.
Since then, Harvey Gulf has continued to peruse merger and acquisition opportunities. Rumors circulated that they had approached Maersk Supply Service and then Nordic American Offshore, which had recently been taken over by Emanuel Lauro led Scorpio group. Neither of these deals materialized and the search continued.
More recently, it has been all quiet on the Harvey Gulf front with some suggesting they had turned their attention away from the North Sea. However, in May at the Oil Services Seminar in Houston, Shane Guidry confirmed the company was still looking and that a merger in the US Gulf would be a smart thing to do, however an international merger had to be strategic.
If Harvey Gulf does merge with an international company and especially a North Sea focused company, this could make for some very interesting market dynamics over the next few years. Since the downturn, many US owners have utilized the Chapter 11 bankruptcy process and have emerged leaner and meaner. However, most European owners are still feeling the effects from years of poor market conditions in the form of mounting debts. Examples include restructuring Havila Shipping who in May logged a net deficit of $10.5 million for 2019, and DOF, who warned in late May that it was unlikely to be able to pay back some of its bank loans and be in breach of covenants.
Looking forward, the European owners (especially the Norwegians) will not be able to ignore the changing face of the competition within the North Sea for much longer. Post-merger Tidewater has streamlined not only its fleet but also its processes and operation, all resulting in lower overheads and cost savings. Add into the North Sea mix Harvey Gulf, which has also successfully completed Chapter 11 restructuring, coming out with a clean balance sheets and fresh equity injection, and they are certainly in a strong position to make a big statement in the North Sea and apply pressure to the more traditional players in the market.