FPSO Allan to Get Anchoring Upgrade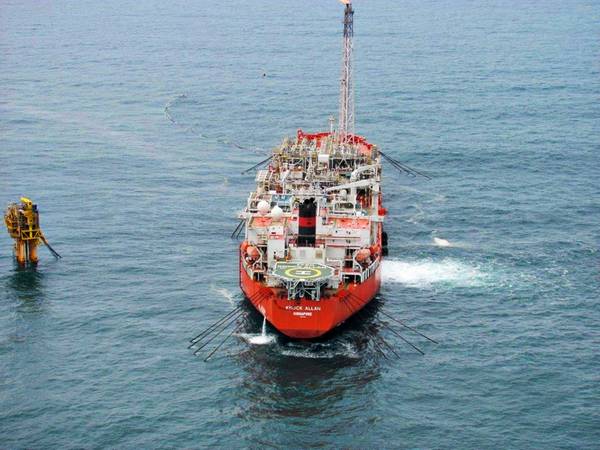 The Yinson floating production, storage and offloading unit (FPSO) Allan will receive an anchoring system upgrade prior to deployment at the Anyala and Madu fields within leases 83 and 85 offshore Nigeria later this year.
Norwegian FPSO systems provider Scana Offshore said it has been awarded a contract in connection with the modification of anchoring equipment to increase capacity and monitor anchoring forces.
Scana Offshore, a subsidiary of Incus, said it will deliver hull engineering services and reinforcement of chain stoppers, as well as other key components and a complete monitoring system. The fabrication and integration work will be completed at a yard chosen by Yinson, it added. The FPSO will be delivered in the third quarter of 2019.
Yinson in late February 2019 contracted with First E&P to bareboat charter and operate the FPSO at Anyala and Madu fields, in water depths of 35 meters to 55 meters. According to World Energy Reports, Anyala is estimated to have 2P resources of 218 mill bbls oil and 175 Bcf gas, while Madu is estimated to have 2P resources of 89 mil bbls oil and 739 Bcf gas. First production is planned for the fourth quarter of 2019.
First E&P, a Nigerian company, in 2015 acquired Chevron's 40% interest in OML 83 and OML 85 and became operator of the assets. The remaining 60% interest is held by Nigerian National Petroleum Corporation (NNPC).
The 1.04 mil bbl spread moored Allan (previously Knock Allan) was last used by Canadian Natural Resources (CNR) on the Olowi field offshore Gabon until the lease terminated in late 2018, and the unit demobilized in January 2019, according to World Energy Reports.